FIRST PEATED WHISKY CONCLUDES 50TH ANNIVERSARY TRILOGY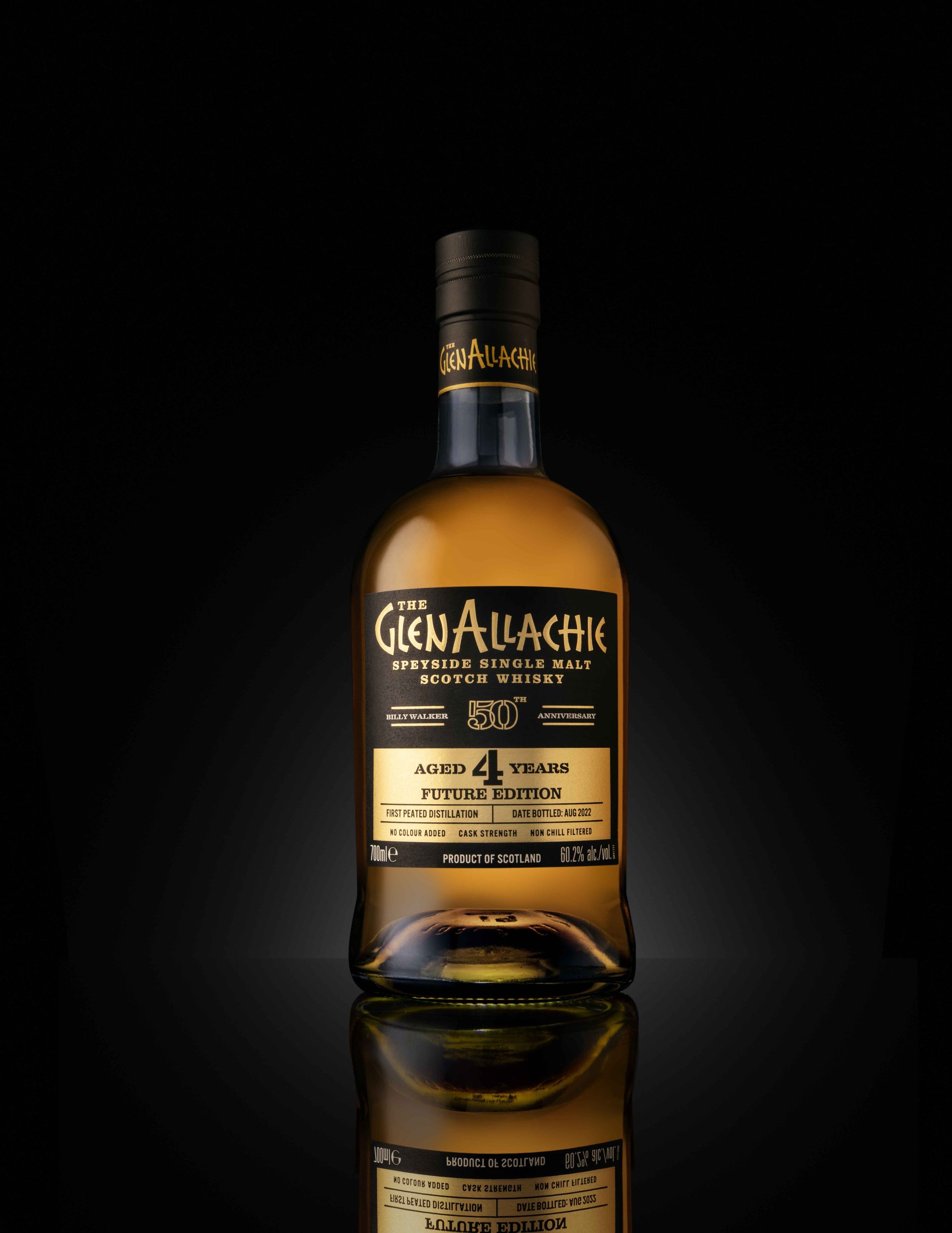 GlenAllachie's accredited whisky master Billy Walker concludes anniversary celebrations by releasing maiden peated distillate as final expression in commemorative series.
The GlenAllachie Distillers Company today reveals the last bottling in The Past, Present & Future Series as the first ever distillate produced under their ownership: The GlenAllachie Billy Walker 50th Anniversary Future Edition 4-year-old Peated Single Malt Scotch Whisky.
The celebratory series, which launched in May, pays tribute to foremost whisky maker Billy Walker's extraordinary 50-year-long stint in the Scotch whisky industry. Each instalment in the trilogy has been carefully selected to reflect a key milestone in the expert blender's career.
The Future Edition (UK RRSP £80), a young and punchy 4-year-old peated single malt, offers whisky enthusiasts the chance to sip and speculate on possible subsequent bottlings from The GlenAllachie Distillery following Walker's takeover in 2017.
The historic release represents the first whisky bottled by the distillery to have been created under Walker and impacted by his production modifications. These include an 80% production drop, which allows for greater supervision throughout the maturation journey, and facilitates an increase in fermentation duration to 160 hours creating an ester-rich spirit with thicker mouthfeel.
Since spearheading The GlenAllachie, Walker began producing peated spirit for around six weeks annually to diversify the distillery's offering and unleash new opportunities for innovation and experimentation.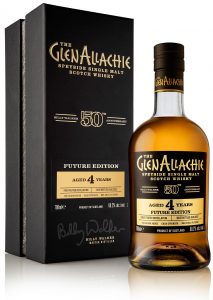 Matured in former Rye and Bourbon barrels, as well as virgin oak casks, the feisty 4-year-old Scotch whisky selected for The Future Edition remained under careful supervision within one of the distillery's 16 on-site warehouses in Speyside.
Made with mainland peat from St. Fergus, the flavour contribution is sweeter with distinguishing oaky tones in contrast to the more medicinal or maritime notes anticipated of a coastal peat.
The barley was kilned to 80ppm (parts per million) offering up distinctive smoky yet sweet flavour characteristics: smouldering oak, cinnamon apples and chocolate-covered hazelnuts, alongside puffs of earthy peat smoke.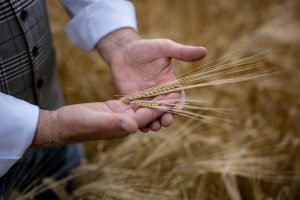 The momentous release is limited to 10,000 bottles worldwide; each proudly presented at cask strength of 60.2% ABV, natural colour and non chill filtered.
Reflecting on this pivotal bottling, Walker said:
"It's beyond exciting to release our very own whisky distilled since we took over this hidden gem of a distillery in 2017. I eagerly await the reaction amongst whisky fans to this first glimpse at both our own distillate, and our peated work. The response will unquestionably influence where we take things next.
"The timing of the launch is apt as we celebrate our fifth anniversary of ownership next month. We are so very fortunate to be steering this great distillery into the future. I think the best is yet to come."
The Future Edition joins the two other sold-out expressions in the range; The Past Edition, a 16-year-old 100% Sherry Matured single malt released in May, and The Present Edition, a 16-year-old Mizunara Virgin Oak Finish, announced in July.
The GlenAllachie Billy Walker 50th Anniversary Future Edition is available via global specialist retailers, with a UK RRSP of £80.
You can find a list of our UK stockists and international distributors here.
TASTING NOTES:
The GlenAllachie 50th Anniversary Future Edition – Peated 4-year-old – 60.2% ABV
Colour: Auburn.
Nose: Bursting with honeycomb, dried fruits and hazelnut, with hints of smouldering oak, dark chocolate and warm cinnamon apples.
Taste: Lashings of cinnamon stewed pears, toasted almonds, heather honey and pipe tobacco, followed by smoked barley, vanilla toffee and orchard fruits.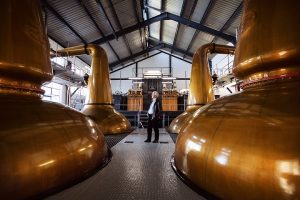 Previous
2nd November 2022