The Importance of Wood with Billy Walker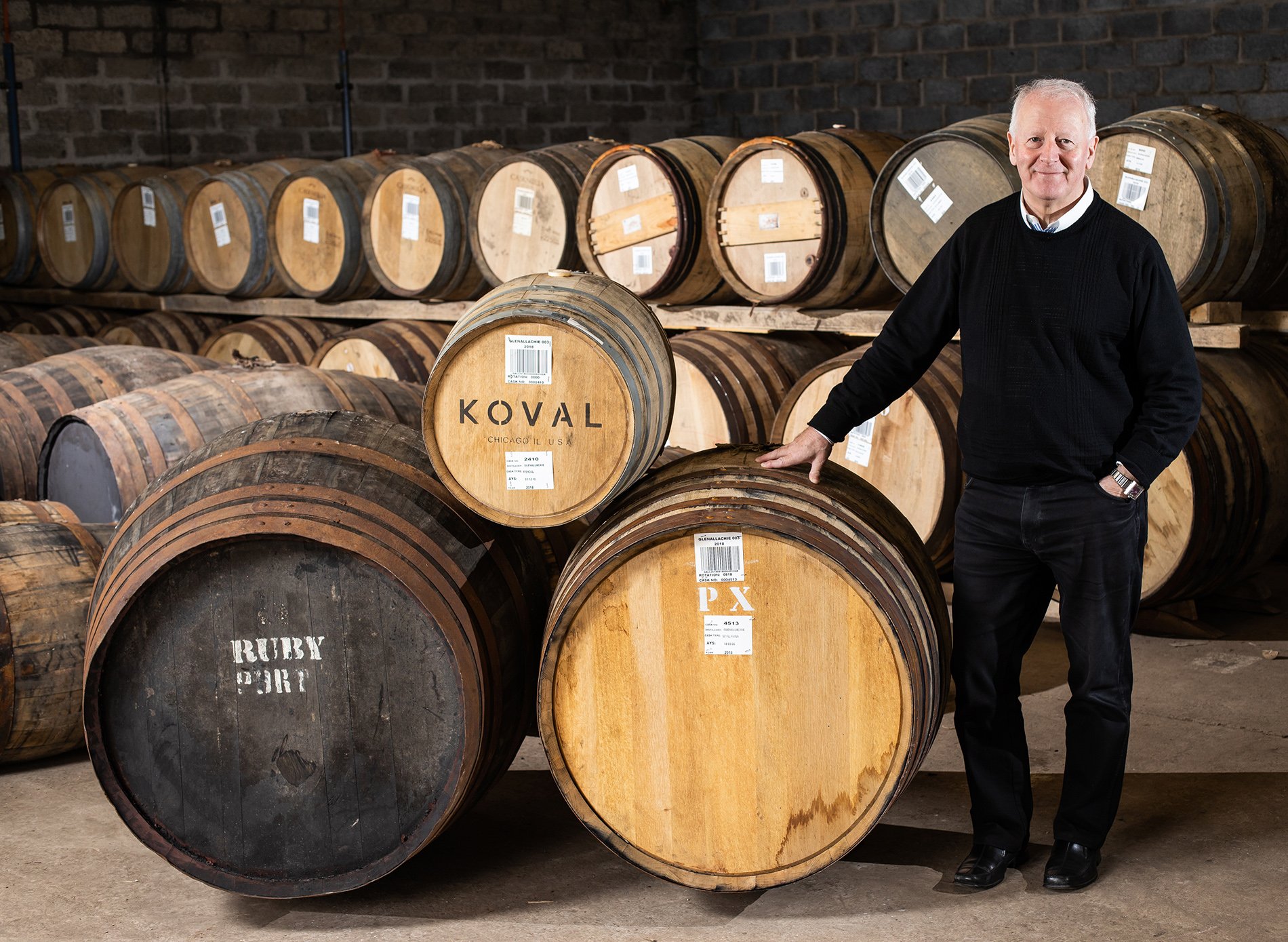 Our Master Blender, Billy Walker, is fiercely passionate about wood management. We sat down with him to talk all things wood and maturation, and to ask the age-old question – is maturation a science or an art? Find out what he said below…
Are there any specifics that you look for when selecting wood?
Billy: "With maturation, by definition, it can be a very lengthy process. When buying certain types of wood, we always have an end goal in mind that we want to achieve. We are also very prescriptive in terms of the toasting and charring levels we require. We know exactly why we ask for these things and what we expect to achieve. We don't always get it right, as other factors can come into play, but by and large, we think we do!"
Is there an aspect of your wood management that differentiates you from others in the industry?
Billy: "As a boutique company, we are seriously hands-on, living the whole experience and analysing the wood at all stages of the maturation process. Our wood policy is extremely expensive, but it allows us the opportunity, if we feel we can enhance our whisky, to introduce the spirit to all kinds of wood experiences. We have put in an enormous amount of work into getting the wood contribution correct. Since acquiring The GlenAllachie, I believe we have been the pioneers in areas such as Virgin Oak, sourcing rare casks from a wide variety of origins. We will continue this experimental and boundary-pushing philosophy."
Is the age of whisky a factor in how wood influences it?
Billy: "As whisky gets older, the interaction with the wood changes. It begins to extract different flavour components from the wood. This is what we focus in on; what contribution can we achieve from the wood based on the age of the whisky and the final style we want to achieve. We investigate the history of each cask from before we acquired the distillery. Each cask contributes to the whisky at different rates, so you have a different flavour matrix to work with. You must be very strategic in selecting which cask to have a certain whisky in at a particular stage in its maturation journey. It's key to understand the behaviour of the whisky and when it will no longer benefit from its current cask. From experience, we know how long these older whiskies should be in secondary maturation for. It is all about capturing the sweet spot. Without sounding conceited, we believe this is something we do quite well. We spend a lot of time sampling and watching the wood developing the whisky. We will follow the progress monthly at an absolute minimum. Once the sweet spot is reached, we will either choose to bottle it or move on to another style of maturation – whether it be a richer or more subtle style – to achieve what we set out to for the given expression."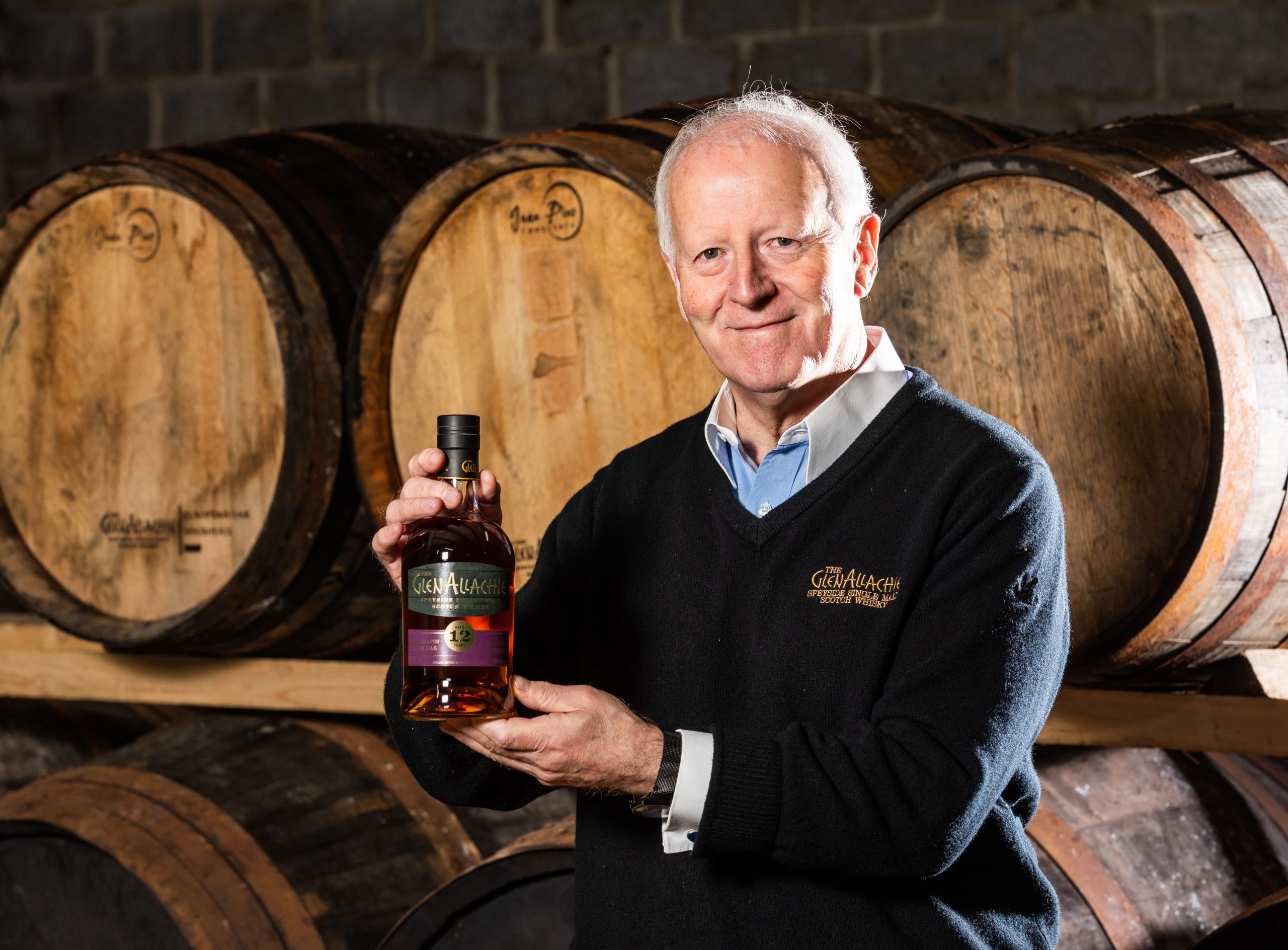 Do you find you follow a formula or a certain way of working, or do you use personal experience when it comes to wood management?
Billy: "Probably a little bit of both – if you were to ask me if blending is a science or an art, I would lean more towards it being an art. What the science tells you is what could happen when a whisky interacts with a certain wood style. What the hands-on experience tells you is what will actually happen. It must be very hard for large companies that have huge inventories to be in control of that. We are very fortunate that we are a relatively small organisation who realise that we must be interfacing with the whisky all the time."
What do you feel when you know a particular cask is going right?
Billy: "I think it is probably more so when it is going wrong! Your expectation is that things will go right. You can do you all in your power to put the building blocks in place to deliver what you are looking for. We are very familiar with a lot of our wood, so experience tells us what our expectation should be across a prescribed period of time. If we are not achieving our expectation, why not? Is it the micro-climate? Is the wood not quite what we had expected? Generally, things work out remarkably well. Sometimes when they don't work out the way you expect, you can get surprises that have become very interesting – this is all part of the charm of working with whisky and why I am not yet bored of it almost 50 years in to the industry!"
Are there other factors than wood that play a part when whisky is maturing in your warehouses?
Billy: "Well, you could put two virtually identical casks right next to each other in a warehouse and, due to the micro-climates, you could end up with a style that is potentially quite different. It is difficult to really explain this sometimes, but it is why you can't just follow a set formula. It is so important that you are on the case all the time in sampling and developing each cask of whisky. Anything we plan to use in the next 5 years will be getting checked constantly. Leave a cask for years at your own peril!"
Would you say you are more focussed on wood management than other distilleries, from your experience?
Billy: "I would say we concentrate much more on wood management due to our proactive, 'quality over quantity' philosophy. Of course, we have formulas in our head, but we do not select casks by a computer. We carefully hand-pick our casks based on our personal experience, and prior knowledge of working with certain types and styles."
To what extent do you believe wood contributes to the end-product?
Billy: "It contributes 70% to the total experience of a whisky, in my opinion."
To find out more about our whiskies, click here, or to learn more about our distillery, click here.