One of Scotland's few independently owned and managed distilleries, The GlenAllachie is led by industry veteran, Billy Walker, who boasts an astonishing 50-year tenure in whisky. Nestled at the foot of Ben Rinnes, the distillery lies at the heart of the Speyside, with a focus upon quality over quantity.  Spanning 16 on-site warehouses holding over 50,000 casks, our passionate team have complete control of the end-to-end maturation process, giving them the freedom to make decisions for all the right reasons.
The Water Source
The distillery's water supply is drawn from dam heads just over 2 miles from the distillery, on the Northeast side of Ben Rinnes. Blackstank dam is the largest of the two and provides the cooling water, whilst Henshead dam is much smaller and provides the process water.
Long Fermentation
At GlenAllachie, we have the capacity to produce four million litres of alcohol (LOA). We made the decision to reduce this to around 800,000 LOA. Such a large quantity was simply surplus to our requirements; we wanted to focus on developing GlenAllachie as a single malt brand. By slowing down production, we now have the luxury of time for a longer fermentation of 160 hours. This allows us to better understand the operations at the distillery and gives us the time to discover the character of the new make spirit.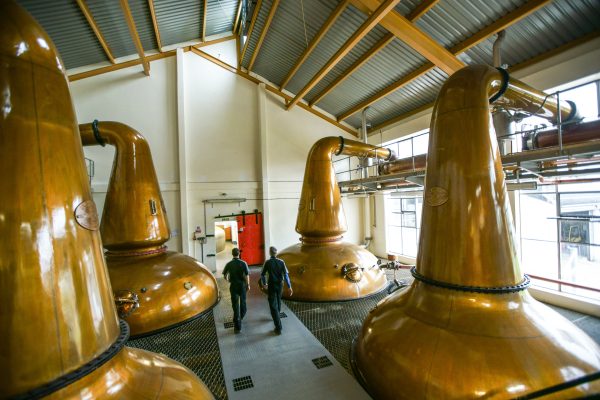 Distillation
Unlike most Scottish Distilleries, our still house has two separate spirit safes which allows us to operate each set of stills independently. As the distillery was designed to be gravity fed, we also have horizontal condensers that makes it easier to maintain a consistent temperature, or increase/decrease to alter the character of the spirit.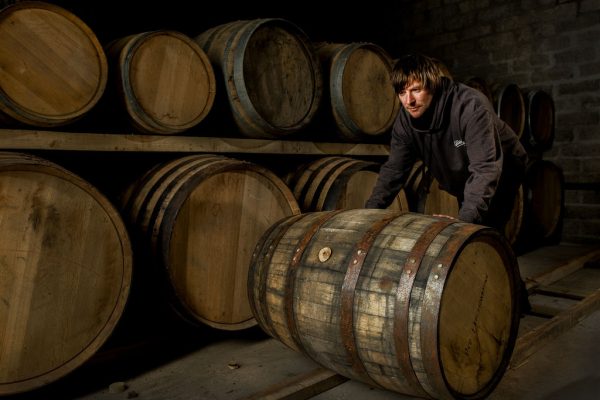 Casks & Maturation
We believe age statements are important.
When we acquired the distillery in October 2017, we were extremely fortunate to obtain a vast amount of aged stock dating as far back as the 1970's. Having been given the gift of time, Master Distiller Billy Walker immediately set to work putting his fingerprint on our single malt.
Warehousing
Just like our whisky, this is something we certainly aren't short of. At the moment we have 16 warehouses at GlenAllachie, of which we store over 50,000 of our own casks on site. When we bought the distillery in 2017, Billy decided he wanted to add a little tradition with the addition of two dunnage warehouses. His vision doesn't stop there, with future plans for more warehousing.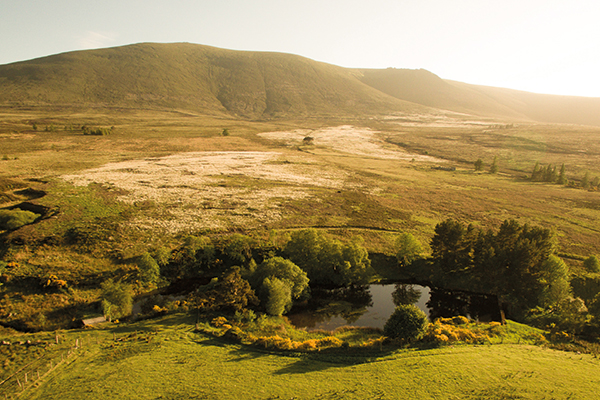 A New Era
In an era of mergers and acquisitions we buck the trend taking GlenAllachie private and making it one of the few independently owned distilleries in Scotland. We make decisions for all the right reasons – the quality of our whisky always being the top priority!
A team driven by passion, we are lucky enough to be writing our own history, creating our own legacy and introducing the world to the GlenAllachie Speyside single malt.