GLENALLACHIE INTRODUCES INNOVATIVE CUVÉE WINE CASK RELEASE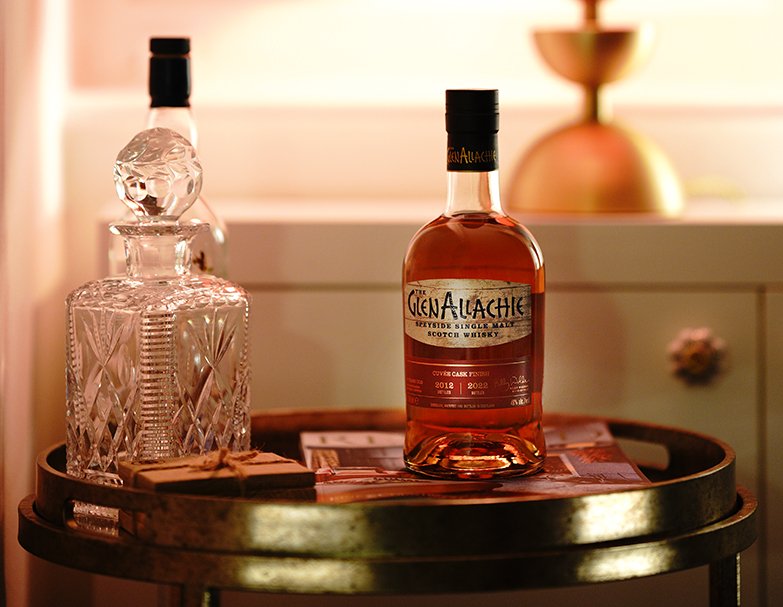 Photo Credit: Ian Robinson @PoshScotch
The GlenAllachie Distillery, spearheaded by Scotch whisky icon Billy Walker, today introduces their latest new product innovation: The GlenAllachie 2012 Vintage Cuvée Wine Cask Finish.
The 9-year-old (UK RRSP £55.99) marries single malt finished in casks that previously held four types of premium European red wine: Languedoc, Recioto Della Valpolicella and two undisclosed Premier Cru Classés.
A French term, 'Cuvée' is used in the wine sector to reference a blend that typically comprises more than one variety of grape.
The Speyside-based distillery has applied the description to whisky "by combining single malt matured in wine casks from multiple wineries."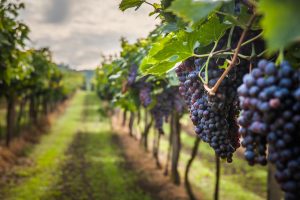 To accompany the launch campaign, the brand is hosting an exclusive tasting event at luxury department store Harvey Nichols in Leeds today (24th January).
After primary maturation in American oak ex-Bourbon barrels, the spirit underwent over 20 months of additional aging in the various wine barriques within the distillery's on-site warehouses.
The casks were expertly obtained from four fine wineries located in world-renowned regions in France and Italy by distinguished whisky maker, Walker, thanks to his exceptional network of connections with niche producers.
A member of Whisky Magazine's Hall of Fame, the esteemed Master Distiller, known for his flair for wood innovation, celebrated reaching a half century's tenure in the Scotch whisky industry last year.
After Walker determined the finishing period had delivered optimum influence, the whisky was skilfully blended to form the Cuvée Wine Cask Finish.
The Languedoc casks are said to impart notes of "red fruits, sweet spices and garden herbs"; whilst the Recioto Della Valpolicella, produced in Verona, Italy, contributes "ripe cherries, coconut shavings, liquorice and raspberry coulis"; and the Premier Cru Classé wood brings "blackcurrant, espresso coffee and wild truffle" to the table.
Bottled at 48% ABV, the 2012 Vintage bronze liquid is presented without added colouring and unchill-filtered; a philosophy the distillery proudly adopts across all its products.
Remarking on this first launch of 2023, Walker reveals:
"As an impassioned wine enthusiast, devising a Cuvée has been nothing short of a dream project. I'm fortunate to have longstanding relationships with premium wine producers across Europe which has opened doors for us to create a whisky with intricate charm.
"As a blender at heart, identifying wine styles that would sit well together and capture distinctive qualities presented an enjoyable challenge. They say, 'never mix grape and grain', but I say this marriage is a match made in heaven."
The GlenAllachie 2012 Vintage Cuvée Wine Cask Finish (UK RRSP £55.99) will become increasingly available over the coming weeks from global specialist retailers.
The GlenAllachie 2012 Vintage Cuvée Wine Cask Finish – 48% ABV
Colour: Golden Bronze.
Nose: Bursting with orange blossom, espresso, maraschino cherries and honeysuckle, with hints of candied stone fruits, hazelnuts, lavender and cinnamon.
Taste: Waves of dark chocolate, redcurrants and burnt coffee beans, followed by crystalised almonds, blackberries and orange zest, with ginger and liquorice on the finish.
Previous
17th February 2023