CHRISTMAS COMES EARLY FOR WHISKY FANS AS THE GLENALLACHIE ADDS A 21-YEAR-OLD TO ITS RANGE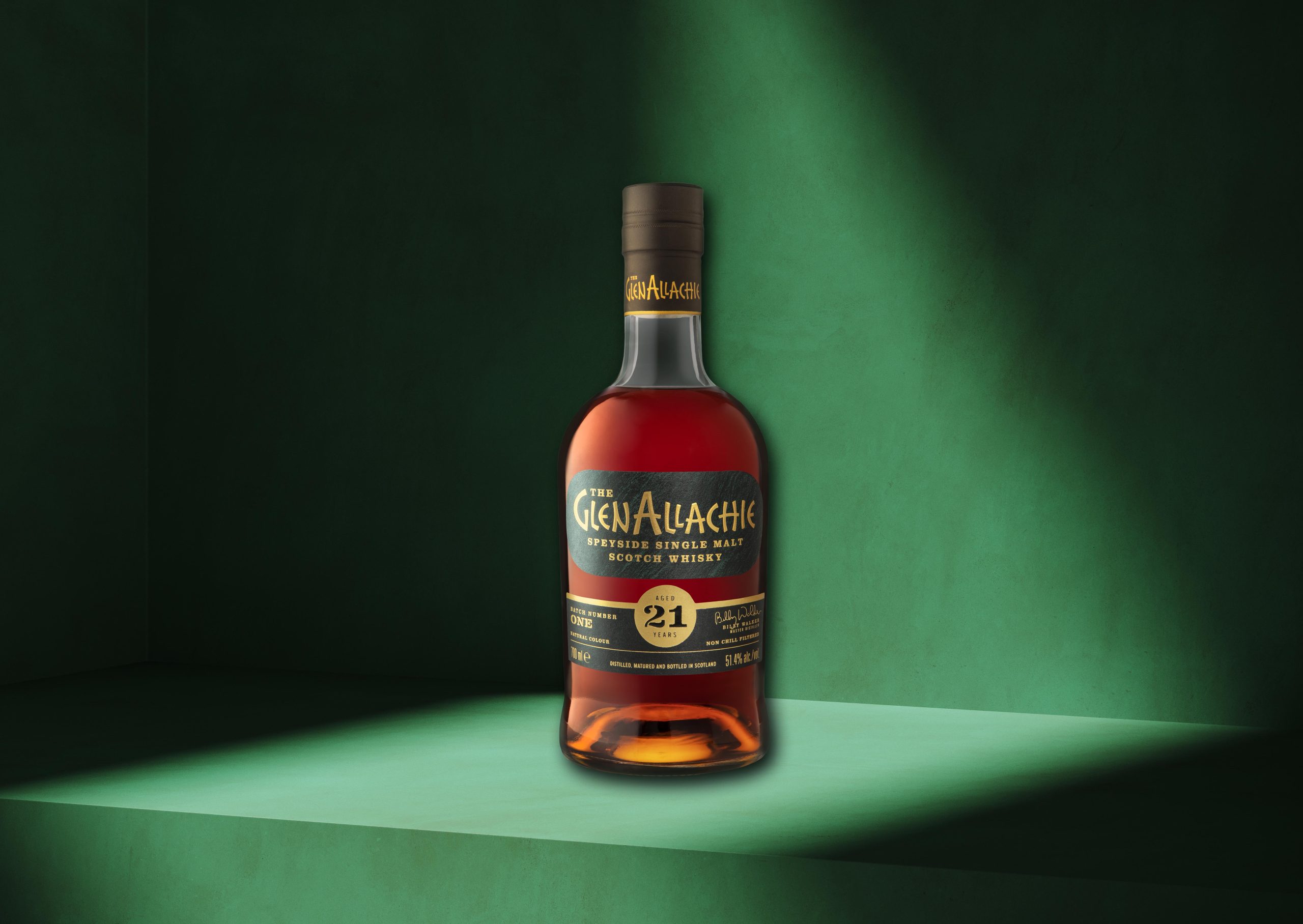 The multi-award-winning Speyside distillery unveils limited release cask strength single malt in the run-up to Christmas
After a remarkable period of innovation and achievement, which saw a 50th award win in just 3 years, The GlenAllachie Distillery is celebrating the festive season by adding a very small batch release expression to its range – Batch One of The GlenAllachie 21-year-old Cask Strength single malt Scotch whisky.
With a very limited release of only 1,600 bottles available worldwide, 21-year-old Cask Strength Batch 1 (RRP £199) has been issued on limited allocation and substantially oversubscribed by global distributors. The expression, which will be batch-released on an annual basis, is intended to cater to both whisky enthusiasts and the festive gifting market.
The first instalment of The GlenAllachie 21-year-old Cask Strength single malt features five Pedro Ximénez (PX) puncheons and hogsheads from 1997 and 1998 which have been hand-picked and married together by Master Distiller/Blender of the Year, Billy Walker (Icons of Whisky Awards, 2020).
Specially selected from The GlenAllachie's enviable stock of over 50,000 casks, the PX puncheons and hogsheads impart rich, sherried tones upon the distinctive butterscotch and chocolate flavours of the distillery's archetypal spirit.
The resulting first batch of the 21-year-old Cask Strength has been bottled at 51.4% and is unchillfiltered for maximum flavour. The intense mahogany colour of the whisky is drawn from its contact with the PX casks, with no artificial colouring added.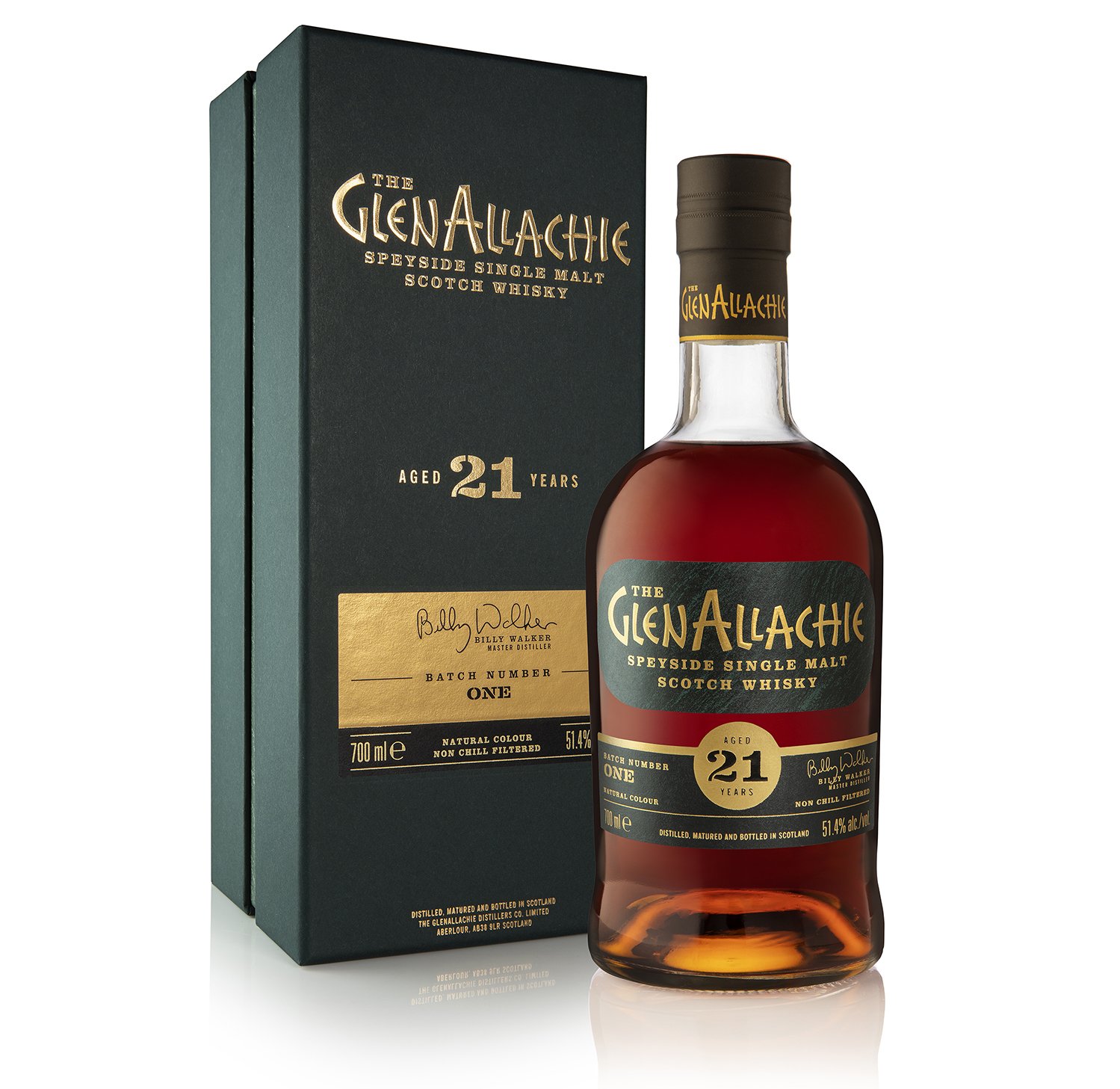 Commenting on the new addition to The GlenAllachie range, Walker said:
"There are some whiskies which are simply a pleasure to create; our 15-year-old which we launched in 2019 was one, and this new 21-year-old is undoubtably another. Sherry casks of this vintage are scarce, so I have been carefully monitoring each since we bought the distillery in anticipation of releasing a very special and beautifully aged expression at its peak. These casks have now achieved the perfect balance of sherried depth and complexity, which we have bottled at natural cask strength to showcase the full experience that these casks deliver.
"Whisky lovers can anticipate a single malt which reveals an indulgent combination of fruit cake and treacle, alongside stewed plums, dark chocolate shavings and sweet cinnamon pancakes".
In 2020, The GlenAllachie has launched several acclaimed releases; from a second batch of limited edition Wood Finishes to its recent Virgin Oak Series, Batch 4 of its cask strength 10-year-old single malt, and a third instalment of single cask bottlings exclusively for UK specialist retail.
TASTING NOTES
Colour: Intense mahogany
Nose: Waves of dark chocolate, heather honey, mocha and orange zest, with notes of grapefruit and cinnamon
Taste: A rich mix of fruit cake, heather honey and treacle, fused with stewed plums, dark chocolate, orange peel, cinnamon and ginger.
Previous
13th November 2020