Why We Mix Grape and Grain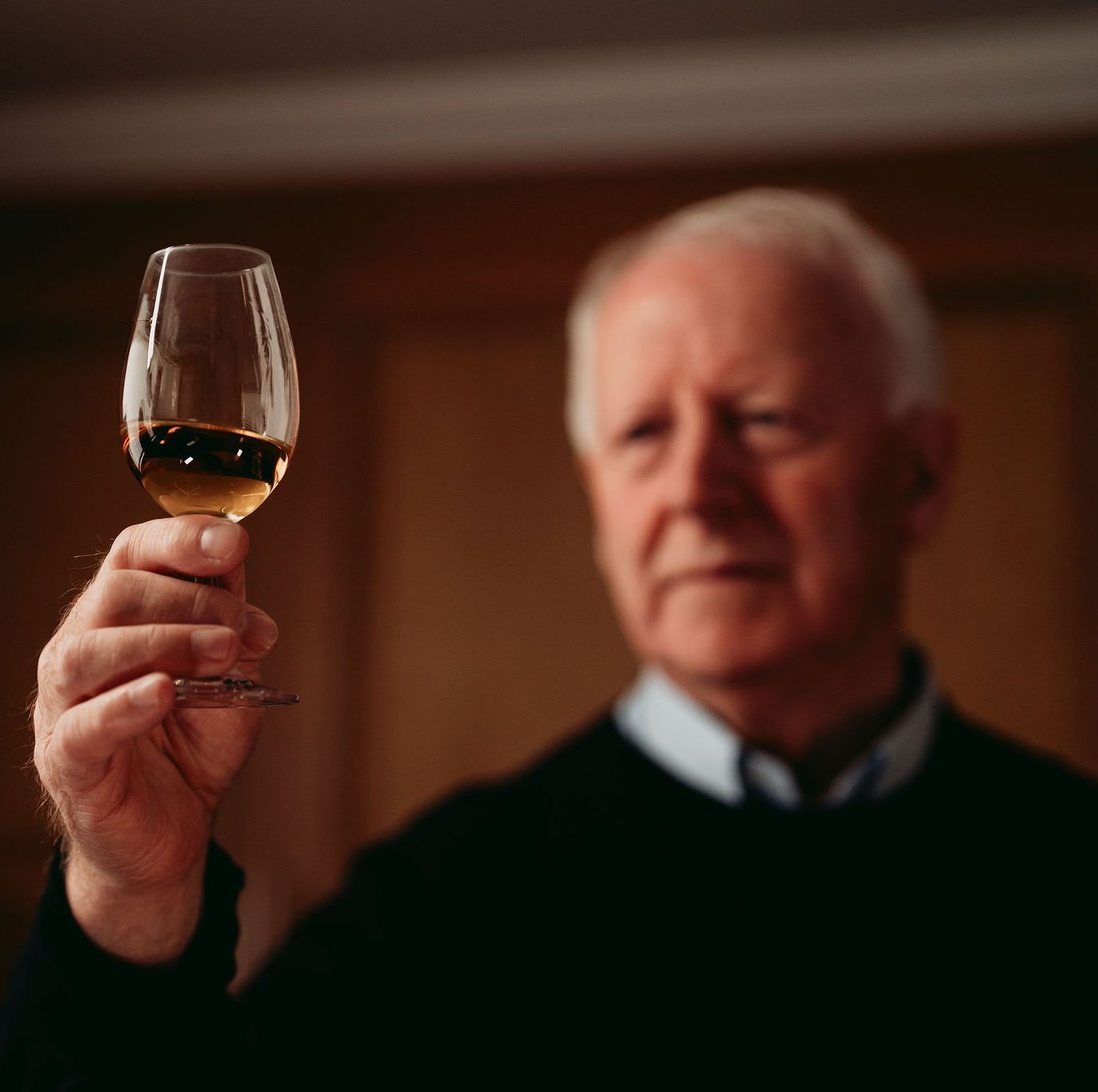 Master Distiller, Billy Walker, is renowned for his innovative use of casks in creating exciting and flavoursome expressions. He uses his vast network of contacts from his half-century tenure in whisky to source premium casks that will offer a unique spectrum of flavours to the GlenAllachie spirit. The Wine Cask Series is no different.
The second release of our Wine Cask Series comprises three new limited edition single malts, all of which have been matured in fine wine casks sourced from France, Italy and Portugal. The three whiskies include an 11-year-old Premier Cru Classé Cask Finish, a 10-year-old Grattamacco Cask Finish, and a 9-year-old Douro Valley Cask Finish.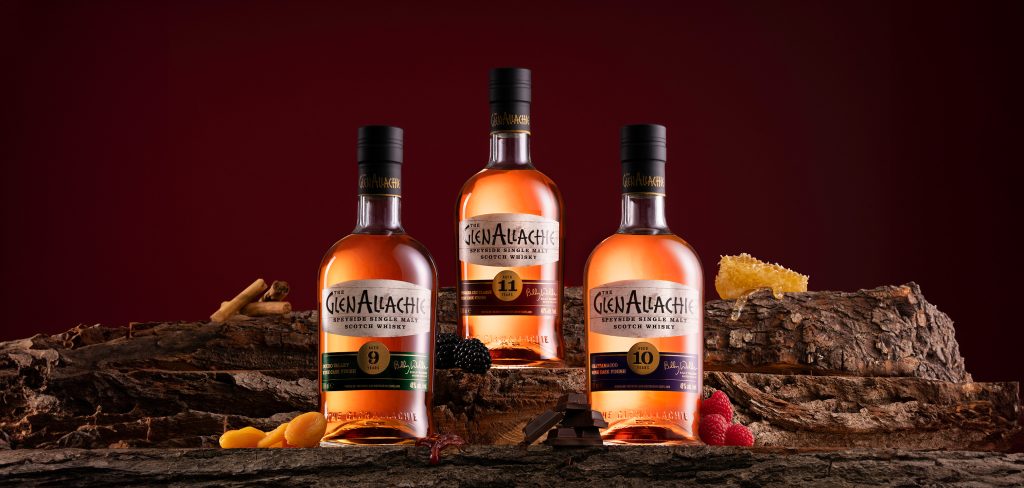 The question is: why choose wine casks?
The previous contents of the cask will have left a mark on the oak itself, meaning that the wine previously held within it will have notable influence over its future occupant.
With a chemistry background, Billy likes to experiment with the GlenAllachie liquid, sourcing and trying new casks that will give a fresh new take on the whisky. Using casks that previously held wine delivers a rich and unique flavour to the expression, and creates something truly special. Additionally  it combines two of Billy's greatest passions: whisky and wine. Billy recognised this and set out to source the finest wine casks from across Europe.
The first batch of wine finishes consisted of an 11-year-old Grattamacco Cask Finish, a 13-year-old Rioja Cask Finish, and a 12-year-old Sauternes Cask Finish. These casks were obtained  from Italy, Spain, and South-West France. These expressions were initially aged in American Oak ex-Bourbon barrels before being transferred into their expertly selected wine casks and left to rest for almost two years. You can find out more about the first trio of the series here.
However, selecting the right wine casks is only part of the job in creating these delectable whiskies, the oak species, the cooperage, and the level of toasting of the wood all add to the flavour profile of each single malt. Billy Walker meticulously considers the contribution that all factors will have on the taste of the whisky.
When creating the new Wine Cask Series, there was no detail was overlooked. Billy used his expertise to create these new and unique drinking experiences, only releasing them when he felt that they has reached their optimum.
A Premier Cru Classé cask offers flavours of backcurrant, black cherry, coffee, liquorice and truffle. Originating from the Bordeaux region of France, this wine brings elegance to the whisky. Our 11-year-old Premier Cru Classé Finish balances the boldness of our whisky with the delicacy of this highly regarded wine. The finished result is a polished bronze colour whisky with layers of honeycomb, black fruits and dark chocolate, followed by coffee, truffle and cinnamon, with crème de cassis and ginger on the finish.
The second single malt of the series is our 10-year-old Grattamacco Finish. Brought over from Tuscany, Italy, Grattamacco wood brings tastes of plum, redcurrant, dried cherry, leather and coffee. Combine this with character of the aged GlenAllachie spirit and the notes from the American oak ex-Bourbon cask we get the smooth taste of this unique expression. With the colour of rose gold and waves of ripe red berries, grapefruit and toasted honeycomb, followed by butterscotch, sugared fruit and black truffle, this is a dram to be savoured.
Finally, our third component of the series is the 9-year-old Douro Valley Finish. Being one of the world's oldest protected wine regions, Douro Valley holds some of Portugal's most esteemed wine estates with the country's highest classification: Denominação de Origem Controlada. In creating this bottling, we've combined Scotland and Portugal's finest together to create a phenomenal dram. This exquisite wine contributes hints of dried apricots, cinnamon sticks and vanilla custard, leaving a rich redwood hue. This has then created the overall taste of dried apricots, heather honey and crystalised fruits, followed by hints of ripe black fruits, butterscotch and cinnamon spice.
Therefore, to answer the question, wine casks influence the taste of the whisky it holds to give a memorable and exceptional palate.
View our stockists to check where you can get your hands on a bottle from our wine cask series batch 2.
Previous
13th November 2023