NEW WINE CASK WHISKIES FROM THE GLENALLACHIE
Leading Scotch whisky producer The GlenAllachie today introduces a second tranche of single malt bottlings to join its acclaimed Wine Cask Series.
The trio of new bottlings include an 11-year-old Premier Cru Classé Cask Finish (UK RRSP £63), a 10-year-old Grattamacco Cask Finish (UK RRSP £58) and a 9-year-old Douro Valley Cask Finish (UK RRSP £57).
The rare oak casks were expertly sourced by The GlenAllachie's Master Distiller and leading whisky maker of 50 years, Billy Walker, from three fine wine producers located in France, Italy and Portugal.
Each expression was initially matured in premium ex-Bourbon American oak barrels before being transferred to the various European red wine casks.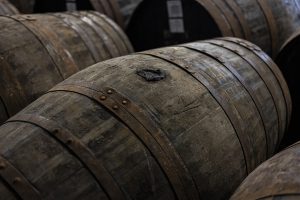 With 1,800 cases produced, the 11-year-old was aged in French oak that previously held a prestigious Premier Cru Classé wine, obtained from one of just five châteaux to hold this top Bordeaux wine classification. The subsequent whisky boasts "notes of blackcurrant cordial, warming mocha, truffle and gingersnap biscuits".
Hailing from Italy, the certified organic Super Tuscan barriques from Grattamacco – the second winery established in the renowned Bolgheri region – have imparted "layers of pink grapefruit, wild honey, raspberry jelly and sweet spice" on the 2,600 cases of 10-year-old single malt created.
Douro Valley, one of the world's oldest protected wine regions, holds some of Portugal's most esteemed wine estates with the country's highest classification: Denominação de Origem Controlada (DOC). The rare barriques have delivered "hints of dried apricots, cinnamon sticks and vanilla custard," with a total of 2,000 cases of whisky available.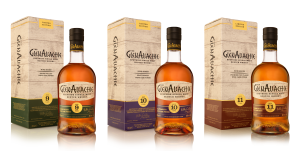 The three expressions are proudly presented at a high strength of 48% ABV, are unchill filtered and have no added colouring.
Remarking on the launch, Walker shares:
"We're incredibly fortunate to have worked with some of the best wine producers in Europe for these wonderful releases. I'm a devoted wine enthusiast, so, on a personal level, this series brings together two passions: fine wine and Scotch whisky.
"We're proud to have achieved a vast spectrum of flavour characteristics across these three bottlings: the Premier Cru Classé offers up rich dark fruit attributes; the Grattamacco overflows with brown sugar and honeycomb notes; and the Douro Valley delivers an elegant stone fruit quality."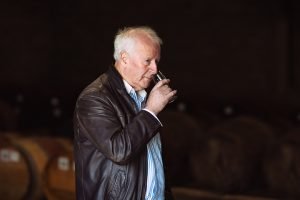 Last month, The GlenAllachie announced its new peated single malt brand, Meikle Tòir, with a portfolio of four products, including the coveted Turbo 2023 Edition with just 2,500 bottles released worldwide.
With UK RRSPs starting at £57, The GlenAllachie Wine Cask Series Batch 2 will become increasingly available over the coming weeks from global specialist retailers. To find UK stockist and international distributor information, click here.
TASTING NOTES
The GlenAllachie 11-year-old Premier Cru Classé Wine Cask Finish
Colour: Polished Bronze.
Nose: Waves of butterscotch, blackcurrant and heather honey, with hints of minerality, poached orchard fruits and orange zest.
Taste: Layers of honeycomb, black fruits and dark chocolate, followed by coffee, truffle and cinnamon, with crème de cassis and ginger on the finish.
The GlenAllachie 10-year-old Grattamacco Wine Cask Finish
Colour: Rose Gold.
Nose: Bursting with dark chocolate, butterscotch and heather honey, with notes of blackcurrant, caramelised brown sugar and cinnamon spice.
Taste: Waves of ripe red berries, grapefruit and toasted honeycomb, followed by butterscotch, sugared fruit and black truffle.
The GlenAllachie 9-year-old Douro Valley Wine Cask Finish
Colour: Rich Redwood.
Nose: Waves of plum jam, clementines and dried red berries, with notes of heather honey and vanilla spice.
Taste: Bursting with dried apricots, heather honey and crystalised fruits, followed by hints of ripe black fruits, butterscotch and cinnamon spice.
Previous
31st October 2023