NEW 30-YEAR-OLD GLENALLACHIE ANNOUNCED
Independent Scotch whisky firm The GlenAllachie today announces the next iteration of its oldest and most exclusive core range expression: The GlenAllachie 30-year-old Cask Strength Batch 3.
Spearheaded by long-standing whisky maker Billy Walker, who celebrated reaching a half-century in the industry last year, the leading single malt producer was met with substantial global demand upon the release of previous batches of the vintage release.
Batch 3 (UK RRSP £670) – a limited release of just 2,400 bottles worldwide – is encased in a luxurious royal blue presentation box with suedette cushioning and gold foil detailing.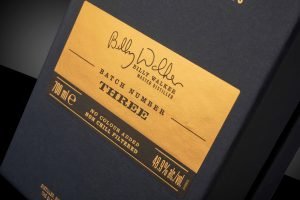 The third instalment unifies outstanding casks that held antique Speyside single malt dating back to the early 1990s: an assemblage of Pedro Ximénez and Oloroso Sherry hogsheads, as well as several American virgin oak casks.
The exceptional quality whisky was extensively monitored before being hand-selected by expert blender Walker from the distillery's impressive stocks exceeding 50,000 casks across 16 on-site warehouses.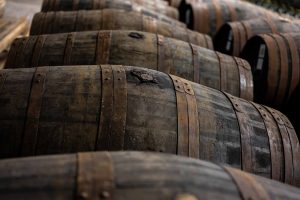 Said to "embody Sherry-matured indulgence", the rare Scotch whisky's flavour profile boasts sophisticated waves of rich espresso, chocolate-covered hazelnuts, grated ginger and stewed plums.
Once expertly blended by Walker, the distinctly elegant single malt was bottled at its natural cask strength of 48.9% ABV, without the addition of artificial colouring and unchill filtered.
Reflecting on the super-premium release, Walker comments:
"The GlenAllachie team and I are thrilled to bring the next batch of our oldest core expression to market. Bottlings of this age and quality undeniably demonstrate the reward for patience and perseverance in whisky making.
"Our heather honey-forward distillate stands up well to ageing in rich Sherry wood, and the casks selected for this bottling certainly showcase this incredible union. Expect a refined whisky that exudes notes of rich cocoa, orange zest, honeycomb and cinnamon – a true delight."
The GlenAllachie 30-year-old Cask Strength Batch 3 will become increasingly available from global specialist retailers over the coming weeks, with a UK RRSP of £670.
You can find your nearest UK stockists or a list of our international distributors here.
TASTING NOTES
The GlenAllachie 30-year-old Cask Strength Batch 3 – 48.9% ABV
Colour: Deeply Rich Mahogany.
Nose: Bursting with roasted almonds, honey and orchard fruits, with hints of worn leather and butterscotch, followed by orange zest and dark chocolate.
Taste: Lashings of grape must, hazelnut and honeycomb, followed by citrus fruits, toffee brittle and hints of ginger spice, with cinnamon and mocha on the finish.