GLENALLACHIE RELEASES NEXT BATCH OF WORLD'S BEST SINGLE MALT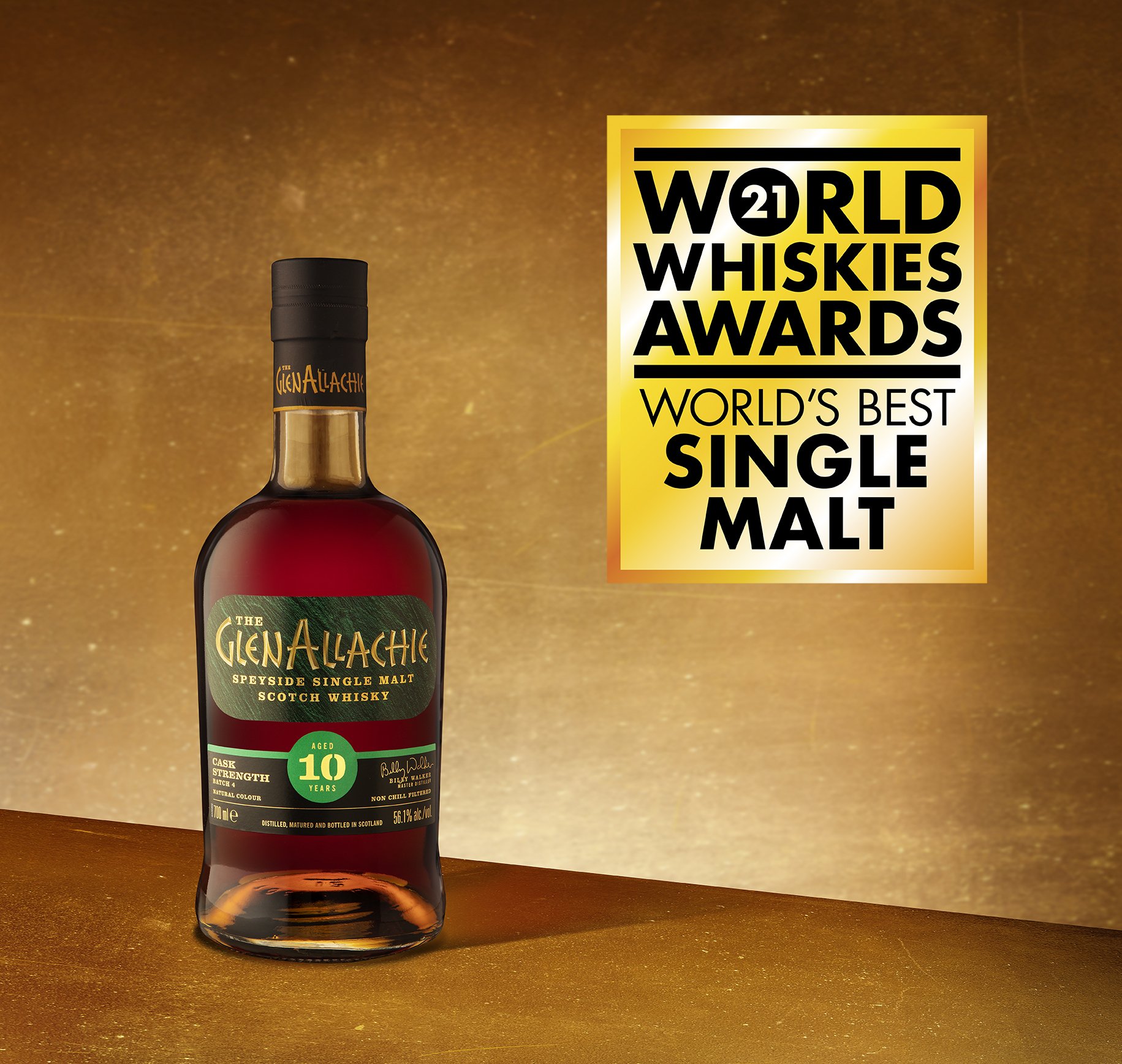 Batch 5 of the distillery's acclaimed 10-year-old Cask Strength marks latest addition to core range
The GlenAllachie Distillery today unveils a fifth batch of its cask strength 10-year-old single malt. The release follows the success of previous batches, most notably the fourth instalment which last week was awarded one of the most competitive and prestigious accolades: World's Best Single Malt at the World Whiskies Awards 2021.
Held by Whisky Magazine, the World Whiskies Awards recognise the very best expressions from across the globe. An international judging panel carry out blind tastings to award the best whiskies within each category. Once these winners are determined for each region, they go head-to-head in the 'World's Best' final judging. The GlenAllachie 10-year-old Batch 4 outperformed all of the competition to be named the World's Best Single Malt in March 2021, just as the next instalment is launched.
Batch 5 (RRSP £58.99), which is a limited release of 4,500 cases worldwide, is a combination of Pedro Ximénez and Oloroso sherry puncheons, Rioja barriques, and a small quantity of Virgin Oak casks expertly selected and blended by industry veteran and Master Distiller/Blender of the Year (World Whiskies Awards, 2020), Billy Walker.
Each instalment of the 10-year-old expression emphasises Walker's distinguished expertise in wood management, using only the finest quality casks expertly sourced from across the globe. Having been inducted into Whisky Magazine's prestigious Hall of Fame in March 2021, Walker holds widespread acclaim within the whisky industry for his hands-on approach and innovative philosophy.
Presented at natural strength of 55.9% ABV, without added colour or chill filtration, the punchy spirit promises waves of warming mocha, tangy orange zest, and winter spices, all alongside archetypal GlenAllachie sweet honey notes.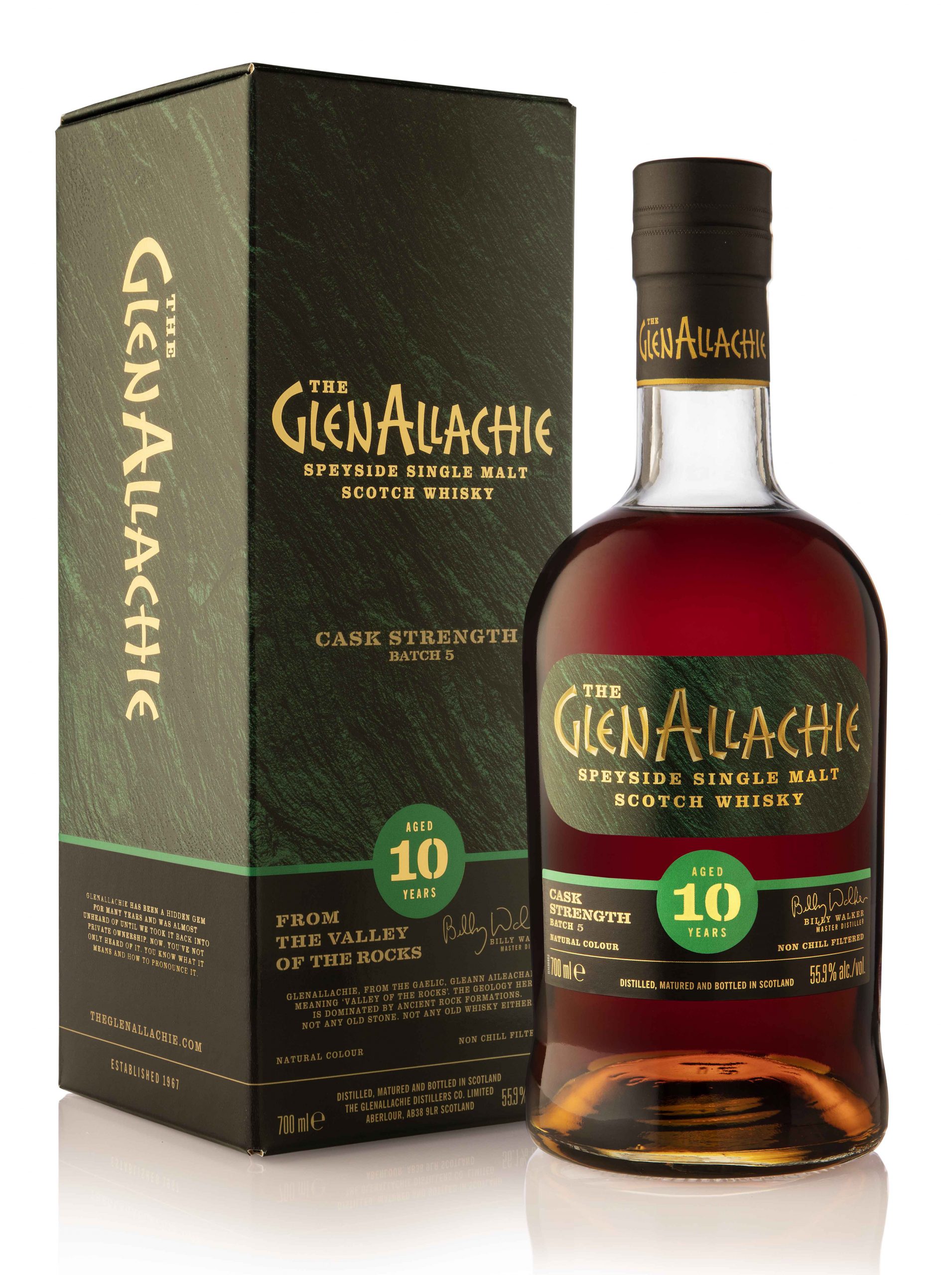 Commenting on the latest decade-old release, Walker revealed:
"It has been a true joy of mine to concoct every new batch of our 10-year-old, bottling each at cask strength to let the natural character and charm of the spirit reign supreme.
"Previous batches of our 10-year-old have set a high bar to meet, particularly the fourth batch which I am thrilled has been awarded World's Best Single Malt – a long-held ambition of mine – but we're excited to share this latest batch which delivers a moreish combination of freshly baked almond croissants, dark chocolate, and spicy cinnamon… a real treat!"
With the first batch revealed in November 2020, The GlenAllachie 21-year-old Cask Strength had been the latest addition to the core range, with hotly anticipated annual batch releases in the pipeline.
The GlenAllachie 10-year-old Cask Strength Batch 5 is available from specialist retailers globally, with a UK RRSP of £58.99.
TASTING NOTES
The GlenAllachie 10-year-old Cask Strength Batch 5 – 55.9% ABV
Colour: Rich Mahogany.
Nose: Lashings of heather honey, dark chocolate and mocha, with almonds, cinnamon and orange peel.
Taste: Waves of dark chocolate, raisins, treacle, almonds and heather honey, with orange zest, cinnamon and nutmeg on the finish.