A Whisky Veteran Pursuing Rum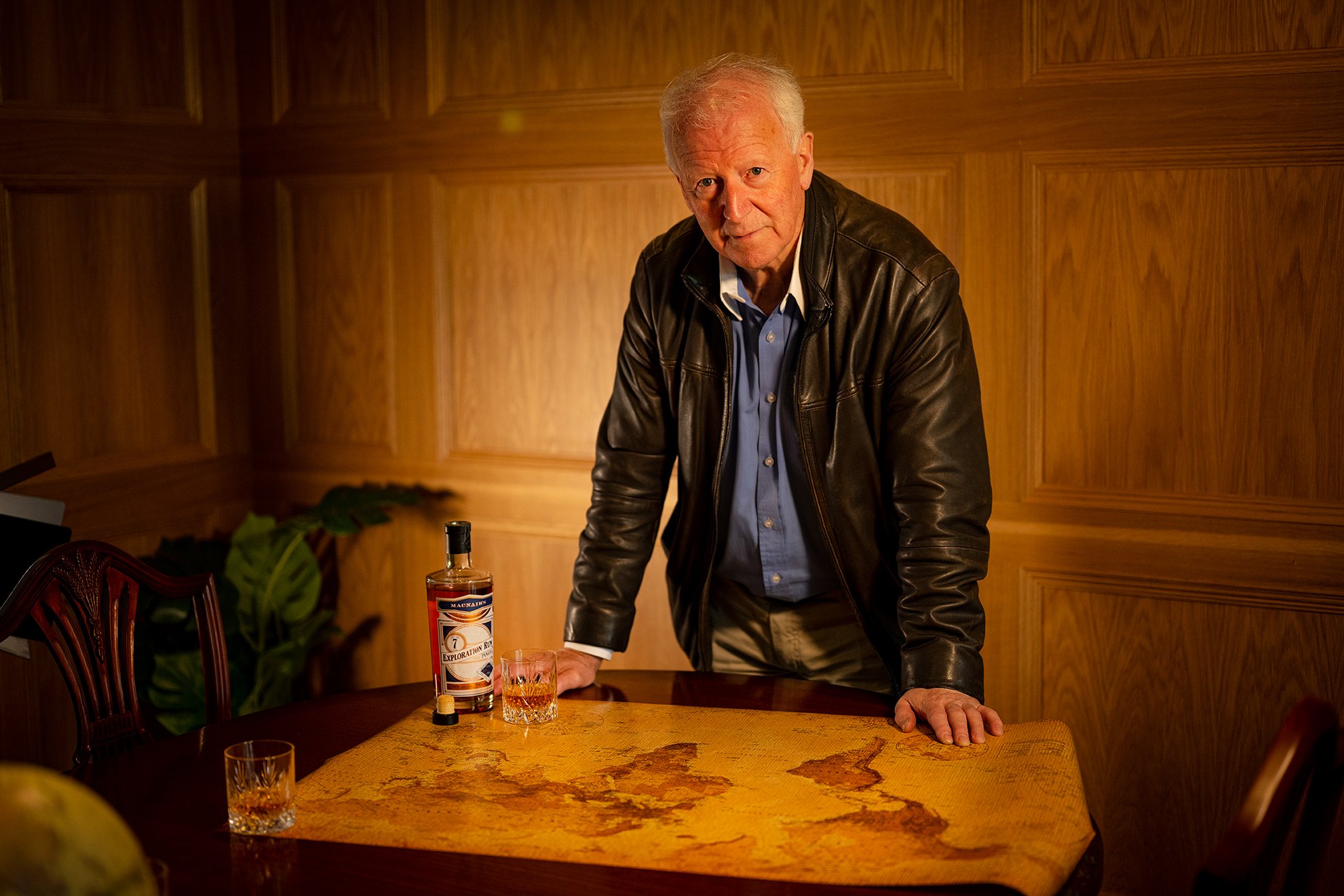 Celebrated whisky expert Billy Walker has spent the last  50 years developing acclaimed Scotch whiskies for iconic brands enjoyed across the globe. Now, he is applying all the skills he has learnt in the whisky world to a new adventure.
But, why rum?
Inevitable Appeal
In a number of ways, parallels can be drawn between the rum and whisky categories. They both are subjected to scrupulously supervised fermentation and distillation procedures, each step carefully considered in order to generate the desired organoleptic characteristics. They both utilise maturation in wood as a method of flavour development. And both spirits are experiencing notable growth in demand for premium and small-batch releases.
These circumstances inevitably presented a draw for whisky industry stalwart, Master Blender Billy Walker, to dip his toes into the rum sphere. "Many things I could see in the rum industry were running in parallel with single malt Scotch whisky", Billy explained. "I felt that the 'craft' side of the rum business was… not exactly being ignored… but was not being engaged with strongly enough."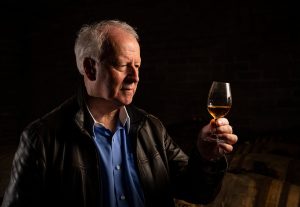 Having demonstrated exceptional wood management and an innovative flair, Billy has achieved incredible accolades through his 50-year-long career including World's Best Single Malt (World Whiskies Awards, 2021). From these solid foundations, Billy and his team decided to apply their expertise in all aspects of whisky production to create small-batch, boutique rums.
"Personally, I have always had a fascination and determination to do something interesting with rum. I thought the consumer would be like-minded to those who enjoy single malt", Billy revealed.
Identifying an opportunity, he said he has observed a growing interest globally in "rum outside of the big commercial brands" and is keen to attract these consumers by "being imaginative with our wood management and exploring the impact of maturation in the Caribbean climate compared to aging in Scotland. We want to capture the imagination of the curious rum drinker."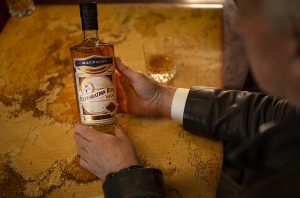 First Stop, Panama
After years of planning and work behind the scenes, Exploration Rum was born in July 2021 as part of the MacNair's Boutique House of Spirits portfolio. The first releases in the range were a trio of top quality rums from Panama: a 7-year-old, 7-year-old Peated and a 15-year-old.
After initial maturation in American oak in the tropical Panamanian climate, the molasses-based spirit was transferred to the much cooler aging environment at The GlenAllachie Distillery. Once expertly blended by Billy, the rum was transformed with secondary aging in carefully considered casks.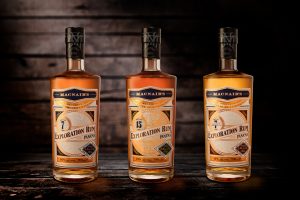 The 7-year-old and 15-year-old were moved to ex-Bourbon, red wine and virgin oak for an additional two years, whilst the 7-year-old Peated enjoyed the remainder of its maturation journey in casks that previously held peated spirit distilled at The GlenAllachie for a particularly innovative twist.
Said by Billy to have the 'wow factor', the 7-year-old Peated has impressed renowned Rum expert Peter Holland who scored it an incredible 9.4/10.
Next Stop, Jamaica
Following the success of the Panama range, Billy released a duo of premium pot still Jamaican rums in July 2022: a Jamaica Peated and a Jamaica Unpeated.
To create the two new expressions, Billy sourced fresh distillate from the Clarendon Distillery at high, medium and low ester levels. Esters are a group of congeners that generate a range of desirable aromatics including tropical fruits such as pineapple or banana.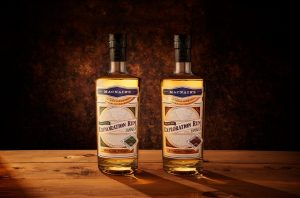 The rum was brought to The GlenAllachie Distillery to spend its full maturation journey in the Scottish climate, initially filled to Rye, Rioja and virgin oak casks at 86% ABV and at multiple ester levels for 30 months.
The spirit was then expertly blended by Billy and reduced to 69% ABV for secondary aging. The Jamaica Unpeated expression was filled to a similar cohort of casks, whilst the Jamaica Peated was filled to ex-Bourbon barrels that previously matured peated spirit distilled at The GlenAllachie.
This unique dual maturation system at varying ester levels and alcohol strengths presents the rum to the wood at a variety of different 'solution characteristics', facilitating the extraction of a broader spectrum of flavours from the wood.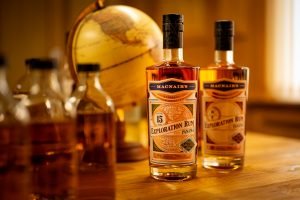 Where Next?
Innovation is undoubtably placed at the heart of Billy's plans for MacNair's Exploration Rum. "It is very much our intention to continue on an experimental journey, using non-traditional cask types and aging processes to put our own stamp on the premium rums we carefully select from around the world", he says.
Hinting at what's to come for the brand, Billy teases that "there are no limits for Exploration Rum in the future. We are not protecting a legacy brand; it is a chance to show creativity and think outside the box. Watch this space!"
Find out more about MacNair's Boutique House of Spirits here and follow the brand on Instagram and Facebook.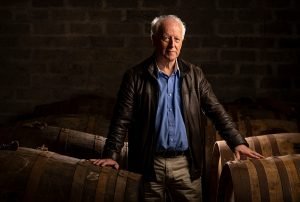 Previous
2nd September 2022