WALKER TURNS TO FRANCE, SPAIN AND THE USA FOR THE GLENALLACHIE'S NEW VIRGIN OAK FINISH RANGE
The limited edition range features three 12-year-old single malts finished in Virgin Oak casks sourced from France, Spain and the USA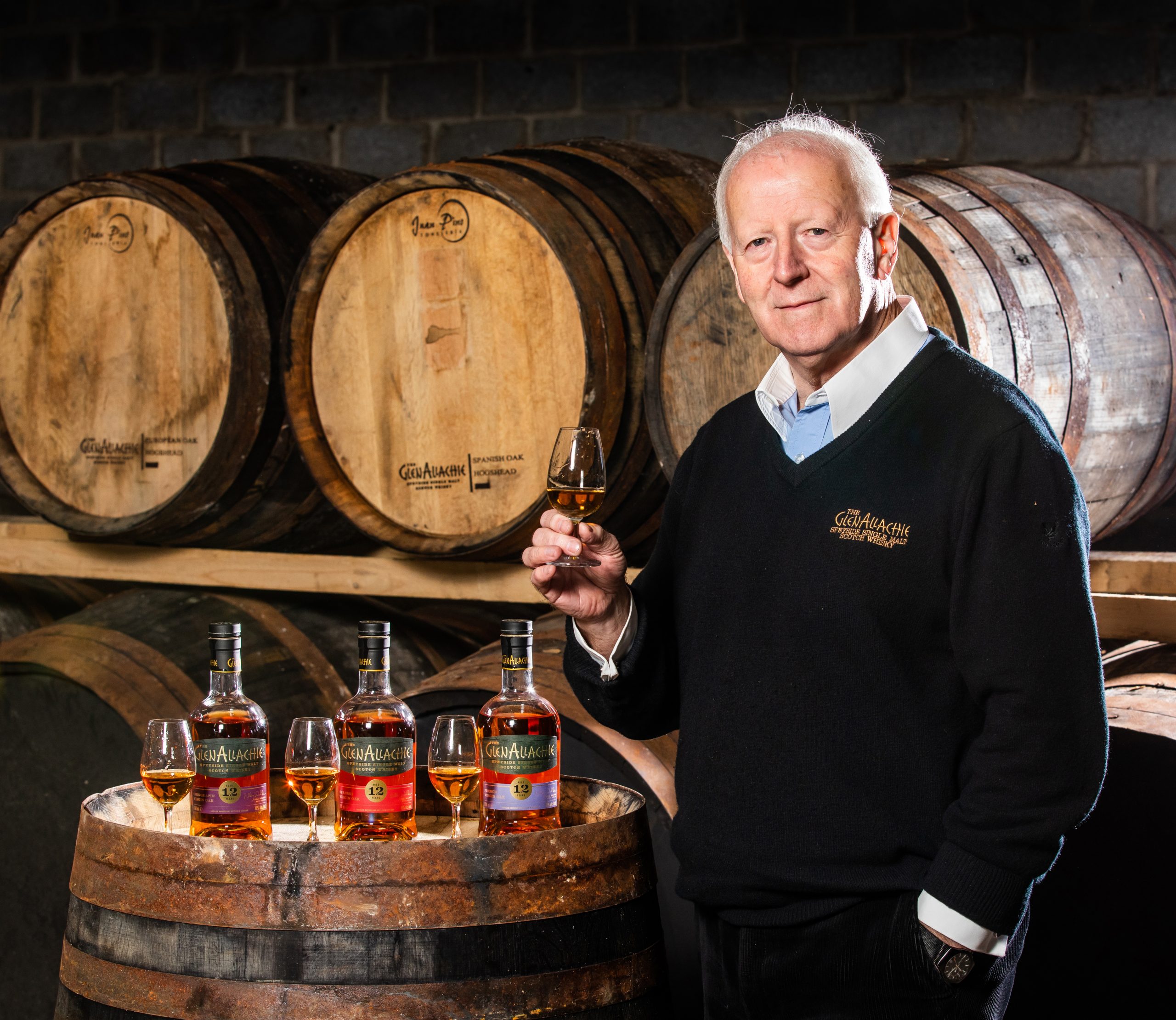 Building on a remarkable run of award wins, The GlenAllachie Distillery is launching The GlenAllachie Virgin Oak Series, a new limited edition range of Speyside single malt whiskies which have been finished in specially selected casks of different oak species from specific regions around the world.
Released in October, on the back of winning a 50th award in three years, The GlenAllachie Virgin Oak Series consists of three limited edition 12 year-old single malt whiskies; the 12-year-old French Virgin Oak Finish, the 12-year-old Spanish Virgin Oak Finish, and the 12-year-old Chinquapin Virgin Oak Finish.
Each whisky in the Virgin Oak series is first matured in American Oak (Quercus Alba) Ex-Bourbon Barrels. To add a delicate and distinctive twist to the taste, the whisky then undergoes additional maturation for approximately 18 months in specially selected Virgin Oak casks. Each whisky is non chill filtered, natural colour, bottled at 48%, and limited to around 1,100 cases of each.
The subtle flavour differences in the Virgin Oak series are led by a variety of influences: the oak species, the local terroir and the period of natural air drying, along with the toasting, charring and coopering of the casks. Each of these reacts uniquely with the GlenAllachie spirit, adding texture, depth and variety.
In September, the Speyside distillery picked up its 50th award in just three years, with a Double Gold at this year's International Spirits Challenge for The GlenAllachie Speyside Single Malt Scotch Whisky 18-year-old.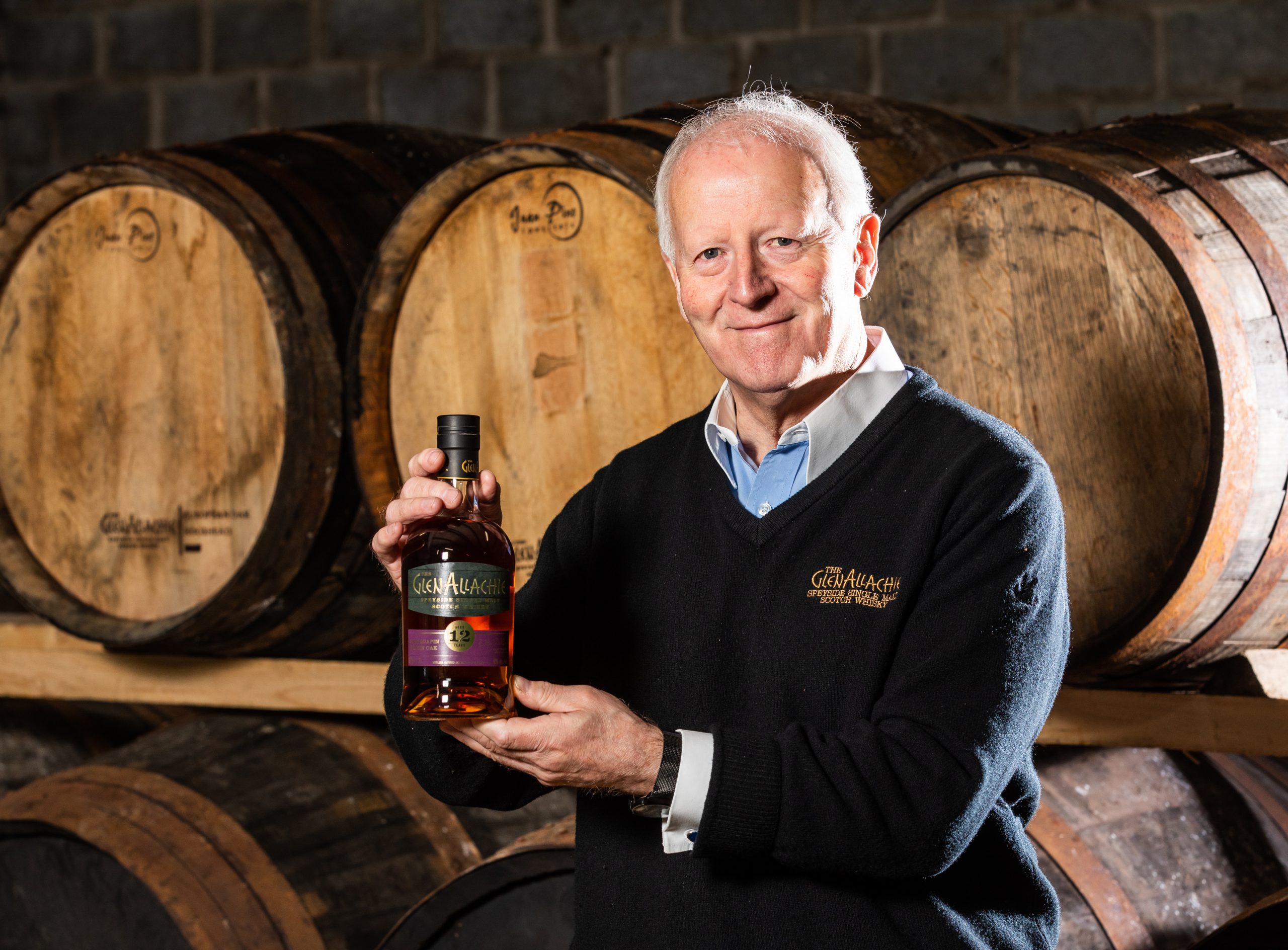 The new Virgin Oak Series showcases the expert cask sourcing and renowned wood management skills of The GlenAllachie's Master Distiller Billy Walker who hand-picked each cask type.
The 12-year-old Spanish Virgin Oak (RRP £59.99), is finished in hogsheads made of Spanish Oak (Quercus Robur) sourced from the Cantabrian Mountains in Northern Spain which have a cooler climate and greater humidity than the rest of Spain.
Before being filled, the wood is air dried for around 18 months, opening up the oak for the GlenAllachie spirit to extract its flavours. This process produces a whisky with waves of heather honey, treacle, coconut and orange zest.
For the 12-year-old French Virgin Oak Finish (RRP £59.99), Walker sourced hogsheads made of French Oak (Quercus Robur) from the Haute-Garonne region close to the Pyrenees. The fine-grained, consistent wood is air dried for 15 months before hosting the GlenAllachie spirit. The result is a rich bronze malt with a subtle, sweet and earthy taste.
For the 12-year-old Chinquapin Virgin Oak Finish (RRSP £59.99), Walker selected casks from the Northern Ozark region in Missouri. Chinquapin is a sub species of Quercus Alba and delivers spicy flavours and aromas. Air dried for almost four years, then toasted to medium level, the casks create complex, zesty flavours with notes of heather honey, barley sugar, toasted biscuit and orange zest, followed by cinnamon, rosehips and liquorice.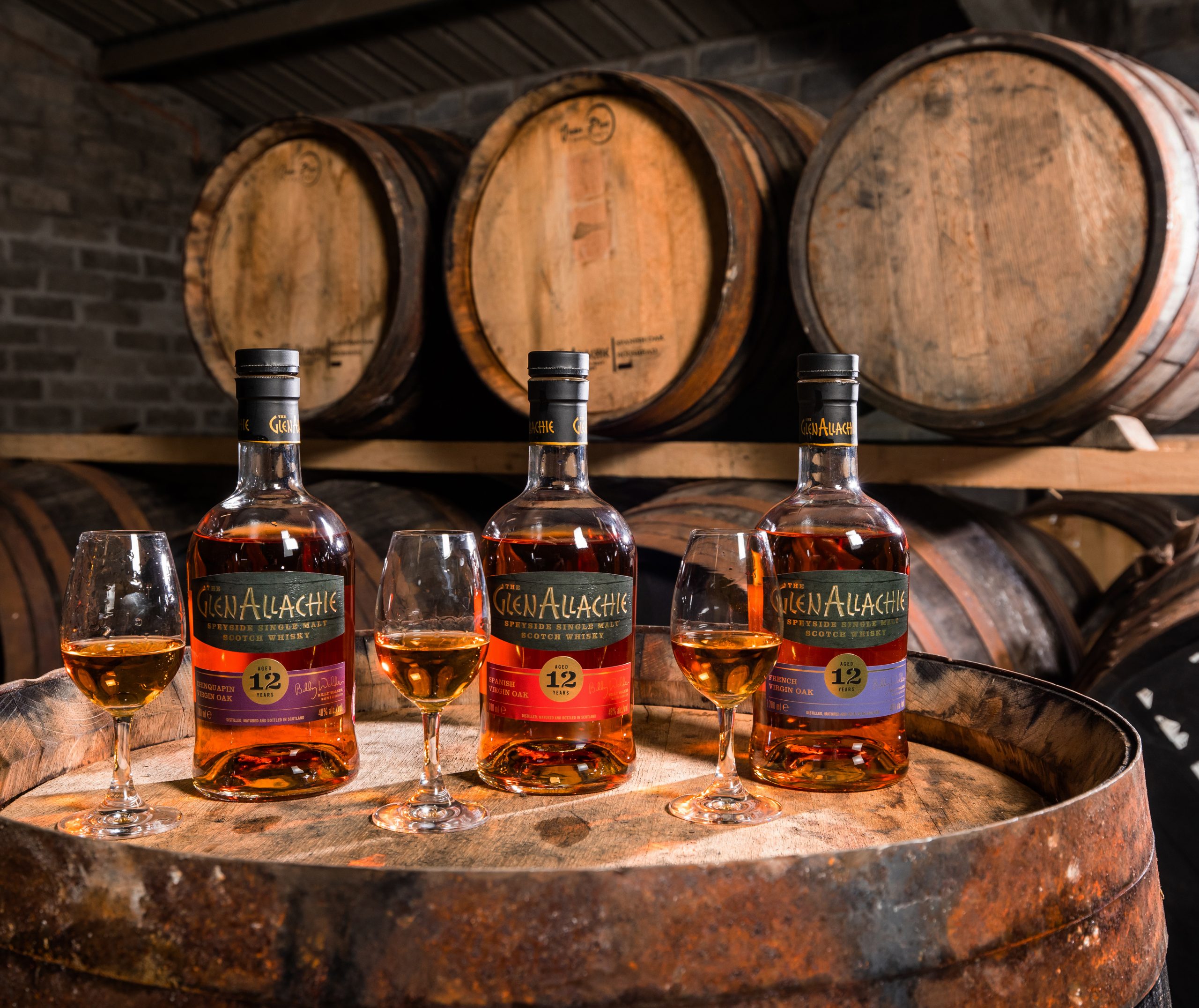 Commenting on the new range, Walker said: "With this new range, I wanted to explore and showcase the different range of flavours that can be created with different types of virgin oak. Lots of people have matured or finished whisky in virgin oak before, but I wanted to take things further and explore what happens when you use different derivatives of virgin oak – for example with different terroir, different drying periods and different toasting and charring levels.
"There's an understanding that good whisky matured in good wood makes something special. But I wanted to put good whisky in spectacular types of wood, wood with real history and unique characteristics. I'm constantly looking for interesting types of wood and with this range we found three exceptional examples from France, Spain and the USA that have helped create three very different and special whiskies.
"With the French virgin oak for example, the wood is very finely grained and rich, which creates a lovely sweet, earthy flavour with silky tannins. The pores of the Spanish virgin oak are less tight and it's been naturally air dried for a slightly longer period which imparts more flavour, with the distinctive spicy, treacly notes.
"The Chinquapin Virgin Oak Finish is significantly different. The wood has been dried for a much longer period which creates really interesting flavours of liquorice and even hints of rosehips."