COCKTAIL HOUR: THE RHUBARB & CUSTARD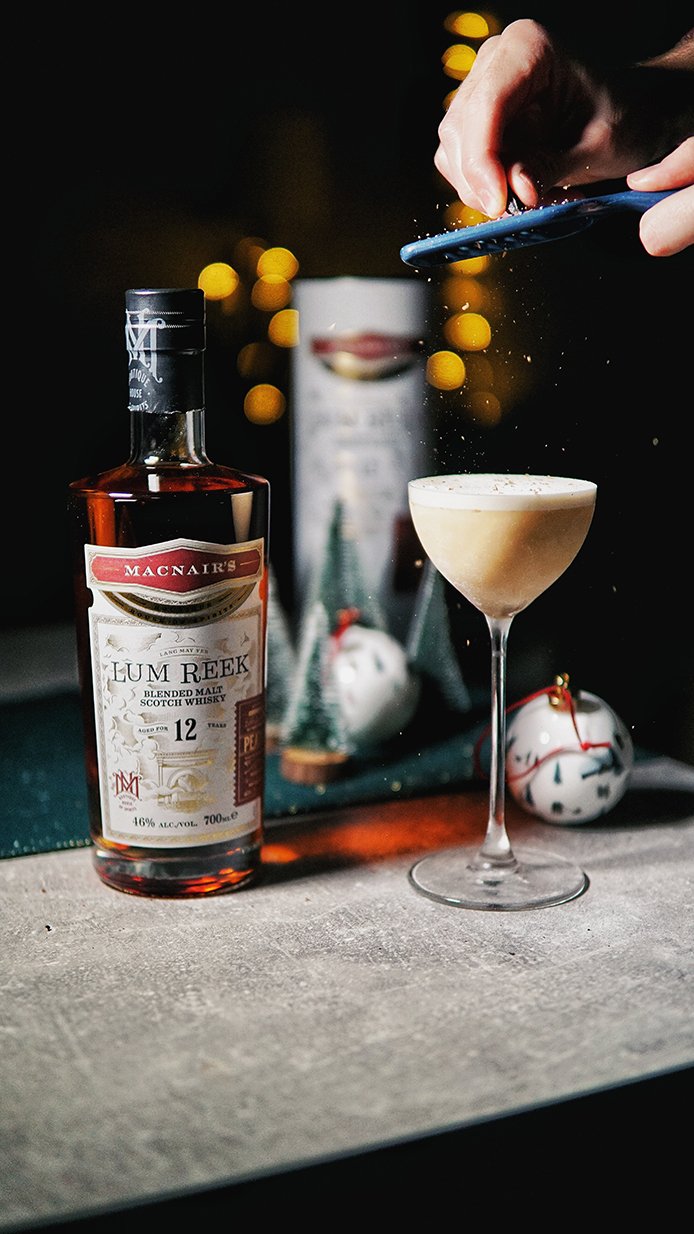 Think of a grown-up version of your childhood favourite rhubarb and custard sweets…  and you get our signature Rhubard & Custard cocktail created exclusively for you by Scottish Mixologist Jack Jamieson.
This deliciously sweet cocktail is balanced with the subtle peat smoke of MacNair's Boutique House of Spirits's Lum Reek 12-year-old Blended Malt and is the perfect drink to enjoy this festive season. Whether you are hosting friends or simply want to treat yourself to something special… get your cocktail shaker at the ready and discover the recipe below:
50ml Lum Reek 12-year-old
20ml Rhubarb Liqueur
20ml White Dessert Wine
10ml Honey Syrup*
1 Whole Egg
To Garnish: Snow sugar or aromat of choice to dust
(we recommend nutmeg or cinnamon)
*To make the honey syrup, use a 2:1 ratio of honey and boiling water (ie. 100g honey with 50g water) and mix until the honey is fully dissolved. Chill before using it for the cocktail.
1. Measure all ingredients into a cocktail shaker with ice.
2. Shake vigorously for at least 30 seconds until well combined.
3. Strain into a chilled coupe glass.
4. Dust with snow sugar or aromat of your choice.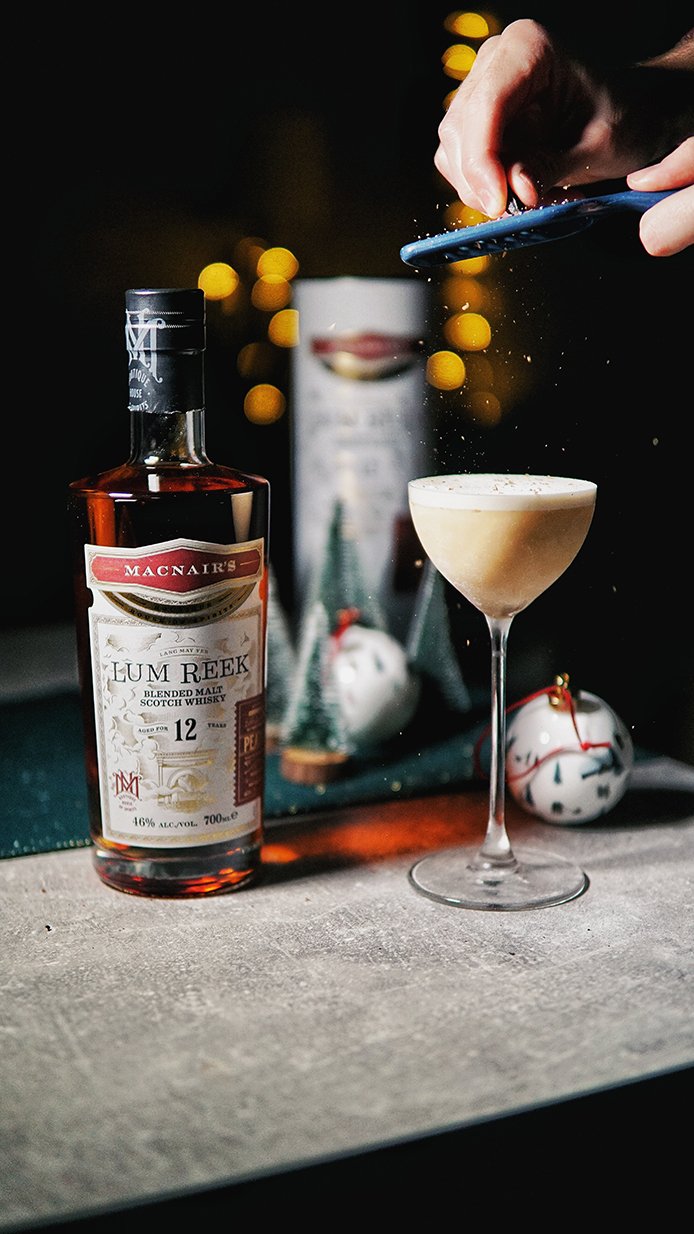 And most importantly… enjoy!
If you decide to recreate this cocktail, be sure to tag us in your posts with @macnairs_spirits on Instagram and follow Jack @ScottishMixology to discover more interesting cocktail creations!
MacNair's Lum Reek 12-year-old Blended Malt is available now from specialist retailers globally.
Further information on MacNair's Boutique House of Spirits can be found at macnairs.com
Facebook: @macnairs
Instagram: @macnairs_spirits
Previous
9th December 2021