Success for GlenAllachie at the Scottish Whisky Awards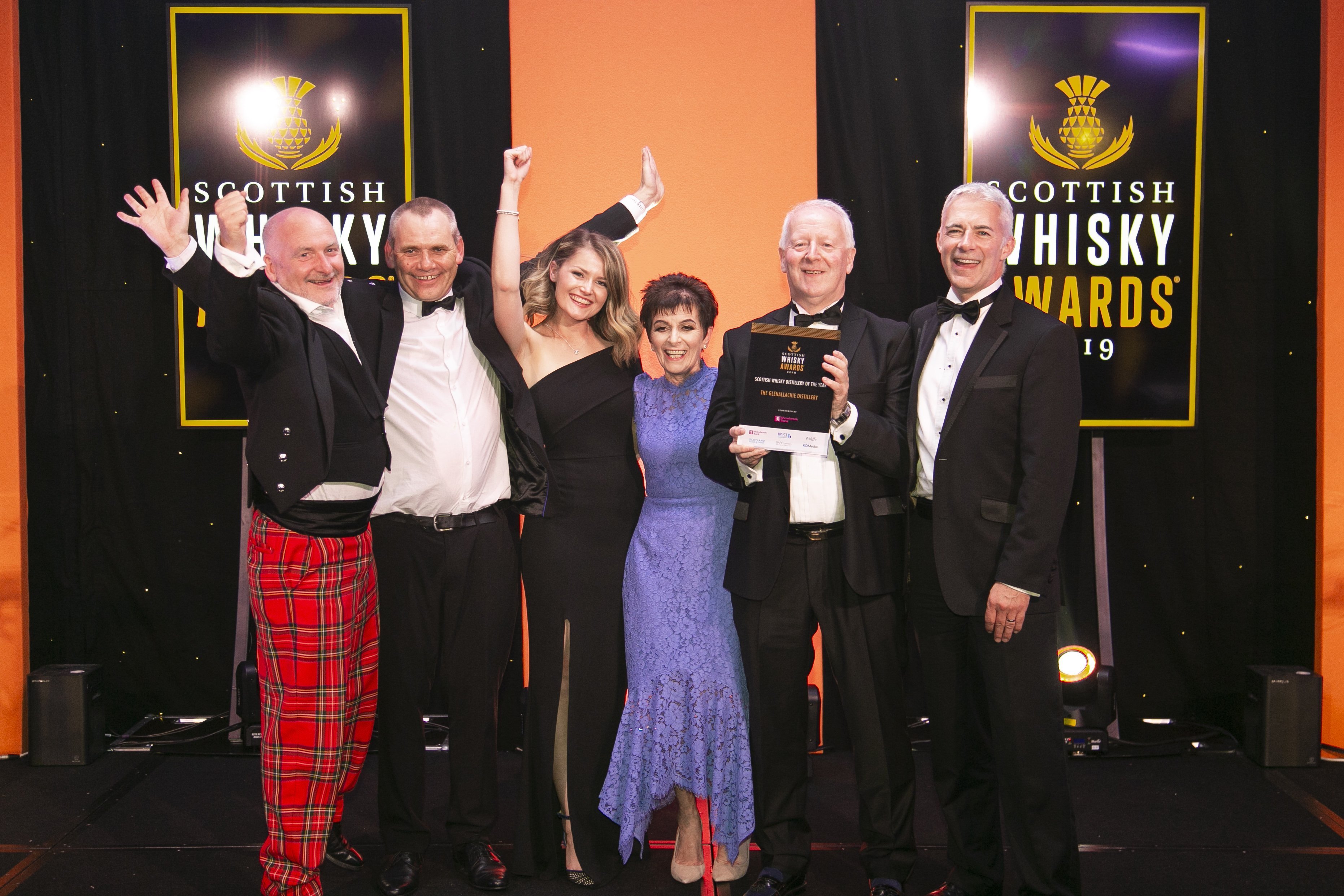 Photo Credit – Gerardo Jaconelli
On 5 September 2019, the inaugural Scottish Whisky Awards were held in Edinburgh, and what a huge success they were for Team GA!
We are delighted to have won six awards, including five medals in the blind tasting competition. The highlight of the evening was being named the 'Scottish Whisky Distillery of the Year 2019'.
The award recognised our successful first year of business – releasing our first core range of GlenAllachie single malt whiskies, launching the MacNair's Blended Malt range, opening our Visitor Centre in Speyside and creating a worldwide distribution network.
Speaking after the event, Billy Walker – Master Distiller – said "When we formed the GlenAllachie Distillers Company back in October 2017, I knew we had something special. Here was a distillery that had been quietly producing exceptional whisky but was very much unheard of. We knew we were inheriting some exceptional quality stock from the previous custodians and the time was right to showcase GlenAllachie as a single malt in its own right."
We are absolutely delighted to be named Scottish Whisky Distillery of the Year and would like to thank our dedicated team of staff, distributors, partners and of course, our loyal GlenAllachie fans, who have joined us on our journey so far.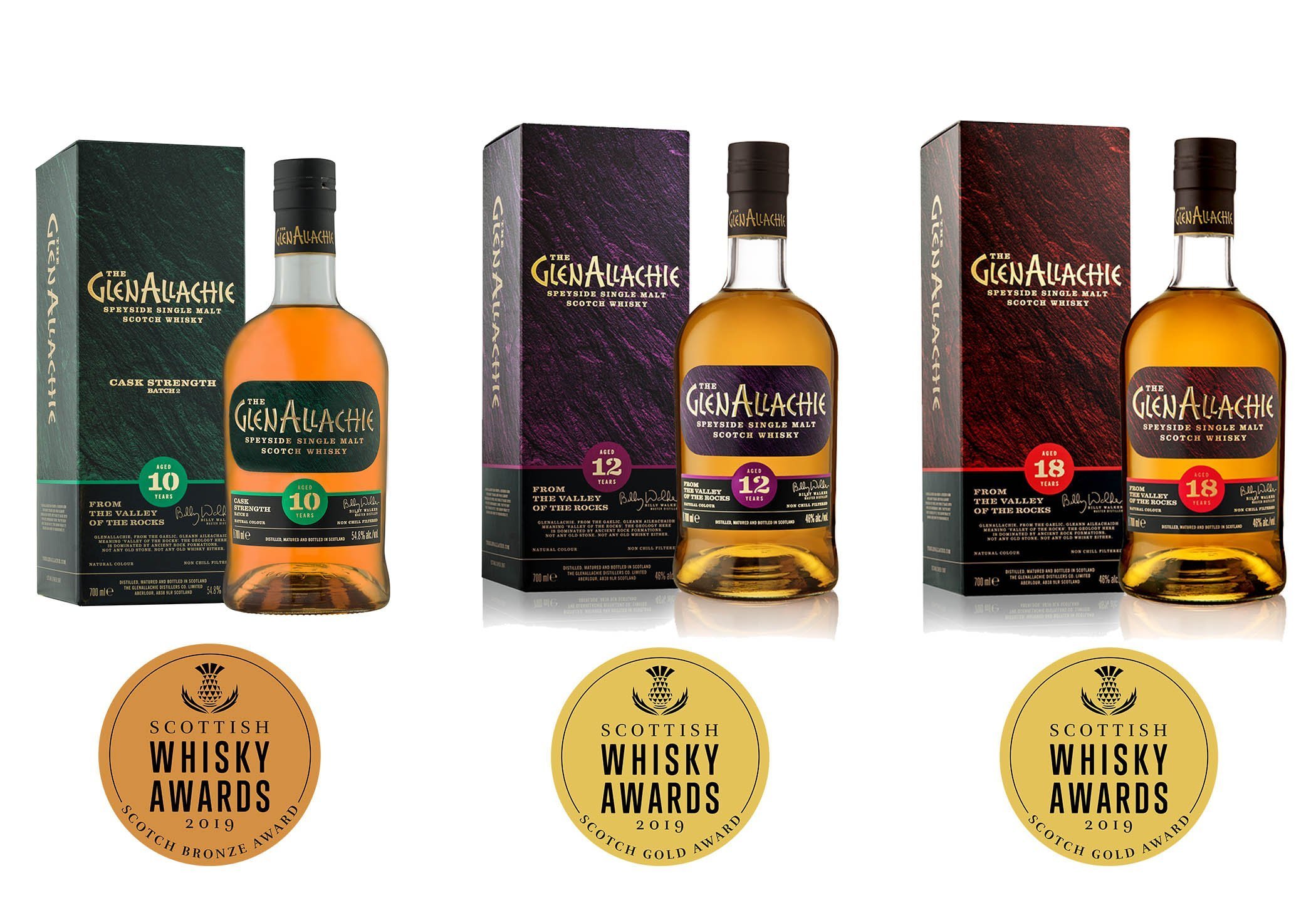 In the blind tasting awards we were delighted to win a Gold medal for the GlenAllachie 12 Year Old in the Single Malt 12 Year Old category. We also received a gold medal for the GlenAllachie 18 Year Old in the Single Malt 17-20 Year Old category and in a very hard contested Single Malt Under 12 Year Old category, the GlenAllachie 10 Year Old Cask Strength Batch 2 received the bronze medal.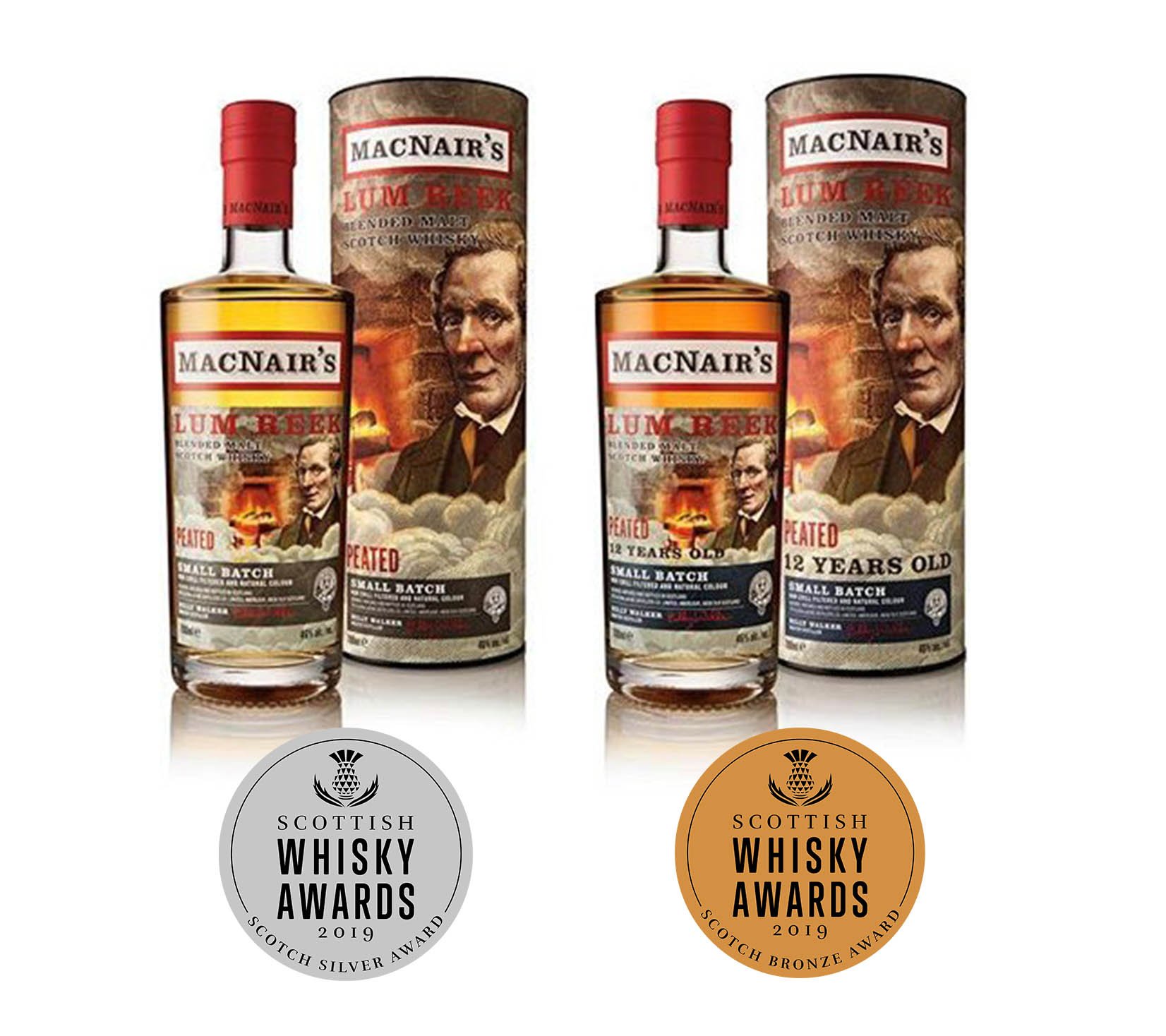 Our range of Blended Malts also saw success with our MacNair's Lum Reek Peated expression winning the Silver medal in the Blended Malt Under 12 Year Old category, and the Lum Reek 12 Year Old taking home the Bronze medal in the Blended Malt 12 Year and Over category.
We would like to thank KDMedia and all of the sponsors for creating a great event, and congratulations to all of the other finalists and winners at the Scottish Whisky Awards 2019!