Wine Cask Series Live Tasting – Sample Pack Stockists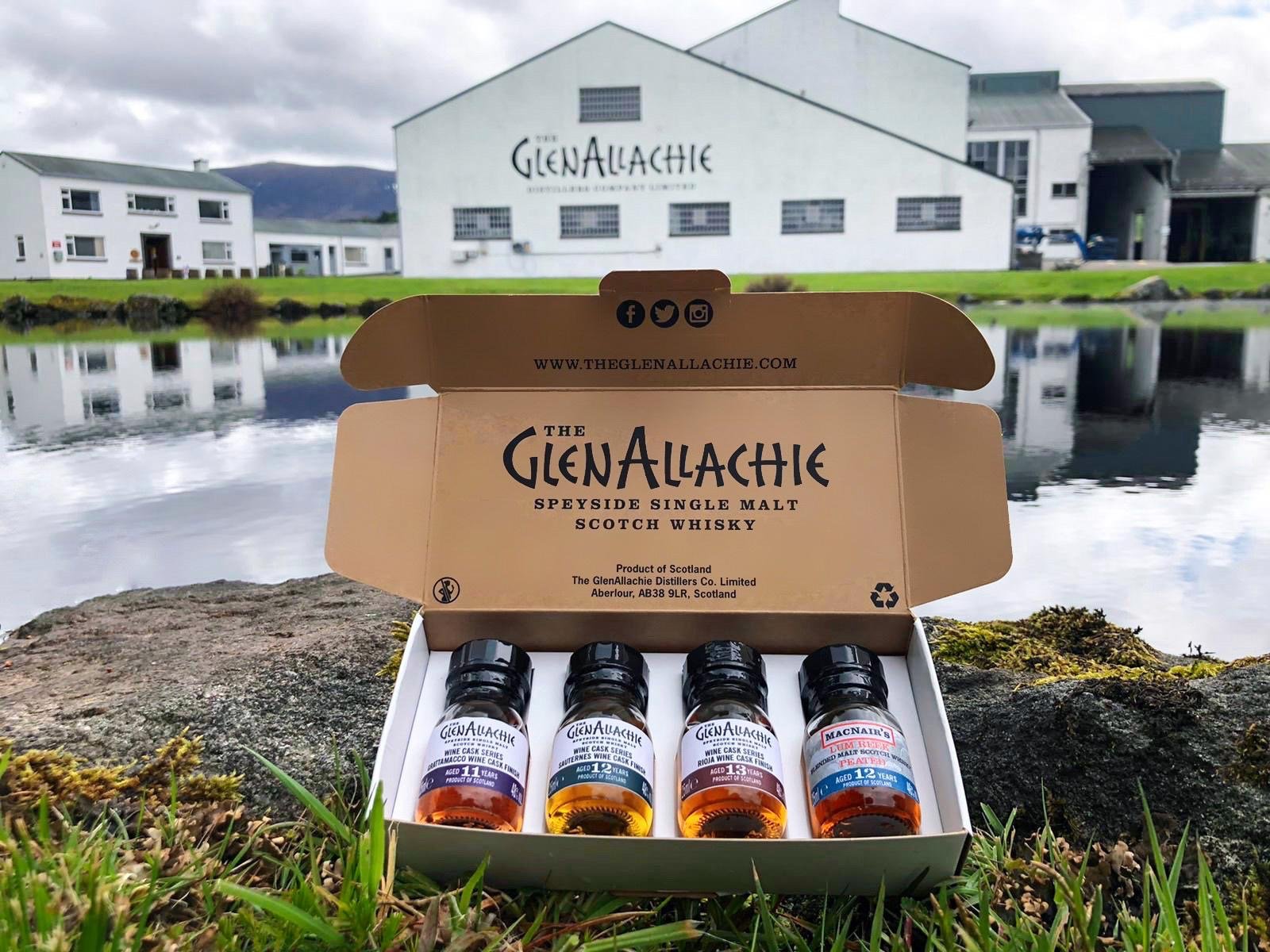 We are delighted to announce a live online tasting with our Master Distiller, Billy Walker to celebrate the launch of our Wine Cask Series. Billy invites you to join him on the 24th of June @ 7pm BST to learn all about this trio of interesting expressions, including a bonus dram of our MacNair's Lum Reek 12-year-old.
Want to dram alongside him?
We have a limited number of sample packs available now from the stockists below:
SOLD OUT: Tyndrum Whiskies
SOLD OUT: Aberdeen Whisky Shop
SOLD OUT: Inverurie Whisky Shop
SOLD OUT: Abbey Whisky
SOLD OUT: Royal Mile
SOLD OUT: House of Malt
SOLD OUT: Speyside Whisky Shop
SOLD OUT: The Whisky Barrel
SOLD OUT: Still Spirit
The GlenAllachie Distillery Shop
Want the full tasting experience? Make your own tasting notes for each of our incredible drams with our Tasting Mat, available to download below:
The GlenAllachie Wine Tasting Mat
Get your drams and Tasting Mat at the ready, and join our live tasting event available on Facebook and YouTube.