50th Anniversary Trilogy I: Billy's Beginnings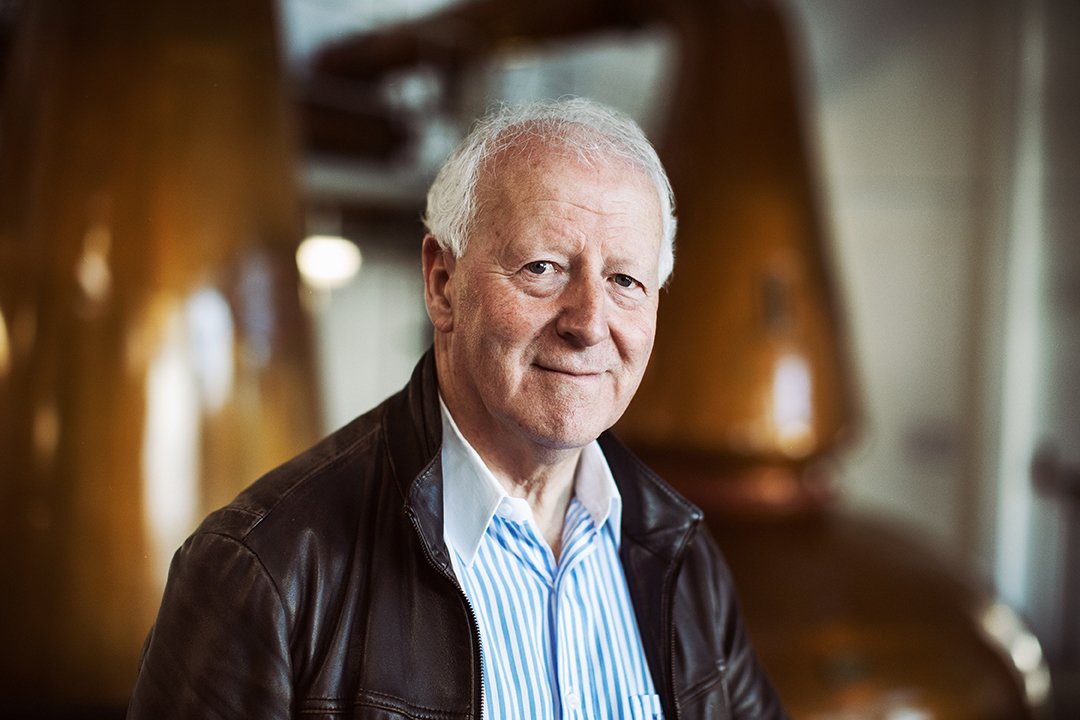 The first in a trilogy of bottlings released in celebration of his 50th anniversary in the whisky industry, our 100% Sherry matured expression is classically Billy Walker. Let's look back at his beginnings in the industry five decades ago and how he has since become a whisky legend…
One of the world's most renowned Master Distillers, Billy Walker this year celebrates an exceptional 50-year long career in the Scotch Whisky industry. Growing up in the whisky-producing town of Dumbarton, Billy developed a keen interest in the craft of whisky-making at a young age. This passion, coupled with his BSc Honours Degree in Chemistry from The University of Glasgow in 1967, provided the perfect foundations to enable him to build an intimate knowledge of the science behind whisky making and flavour development.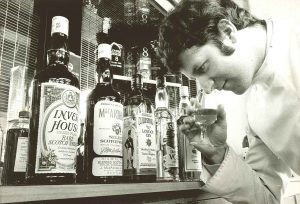 Billy took his first steps into the whisky industry in 1972, where his initial role at Hiram Walker & Sons covered almost all aspects of production. The next thirty years saw him working across several popular global brands, before his entrepreneurial spirit led him to decide to go it alone: a real turning point in his career. Defined by his ability to bring under-utilised distilleries back to life, Billy truly made a name for himself in the rejuvenation and subsequent phenomenal success of distilleries such as GlenDronach and BenRiach. It was during this period of independence that Billy became known for his innovative use of Sherry casks to create truly extraordinary malts, bursting with Sherry-matured sophistication. Although Sherry casks have been used to age Scotch whisky for well over 200 years, Billy truly pioneered the widespread use of these casks in the industry in the early 00's.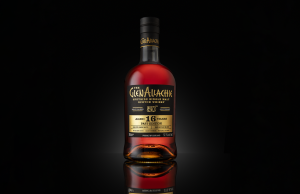 There are two types of Sherry casks deemed to be the most desirable for whisky maturation: Oloroso casks, which impart notes of dried fruits, cinnamon spice and nutty chocolate, and Pedro Ximénez casks, which offer sweeter characteristics of sticky raisins, plums and dark red fruits. Since taking ownership of The GlenAllachie Distillery in 2017, Billy has crafted a core range which has its own house style, with a particular influence from maturation in Sherry wood.
"Our primary focus was to understand the personality of GlenAllachie and to introduce a wood management program which would see the DNA of the brand become a 'Sherry style' single malt."
Through learnings based on his own personal experience and prior knowledge of working with certain types and styles across the past five decades, Billy hand-selected nine 2005 vintage Spanish Sherry butts to be bottled as his inaugural celebratory single malt: The GlenAllachie Billy Walker 50th Anniversary Past Edition 100% Sherry Matured. Laid to rest for 16 long years exclusively in Sherry butts before being expertly blended by Billy, the resulting liquid is complex and rich with espresso, heather honey, fig syrup and caramelised muscovado sugar – the archetypal Billy Walker style.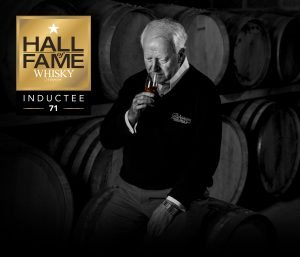 His hands-on approach at all stages of production, together with his uncompromising philosophy, has earnt Billy countless awards over the years as well as a coveted spot in Whisky Magazine's Hall of Fame.
We sat down with the Sherry-cask connoisseur himself to dig a bit deeper into his love of Sherry maturation…
Q. What drew you to use Sherry casks specifically for whisky maturation?
Billy: "Over the course of 50 years in blending, my experience has demonstrated the rich and multi layered flavour profile that maturation in fresh Sherry casks can deliver. Our spirit at The GlenAllachie is particularly robust and complex, meaning that it stands up well to aging in Spanish oak to deliver truly exquisite expressions."
Q. What flavour characteristics do you look for from a good Sherry cask matured whisky?
Billy: "I'm essentially looking for rich notes of Christmas cake, dried fruits, raisins, mocha, dark chocolate, marzipan and heather honey to name just a few… our GlenAllachie 15-year-old is a perfect representation of that!"
Q. How can you tell when a whisky has reached its 'sweet spot'?
Billy: "It is only possible by following the maturation with an intense sampling regime but experience and instinct also play a role. I can estimate the best time for bottling for each cask type based on their provenance and history of drying, toasting or charring but taste is the only way to know for sure."
Stay tuned for the second instalment in Billy Walker's 50th Anniversary Celebratory Trilogy: The Present Edition coming soon…