SWIRL, SNIFF AND SIP LIKE BILLY WALKER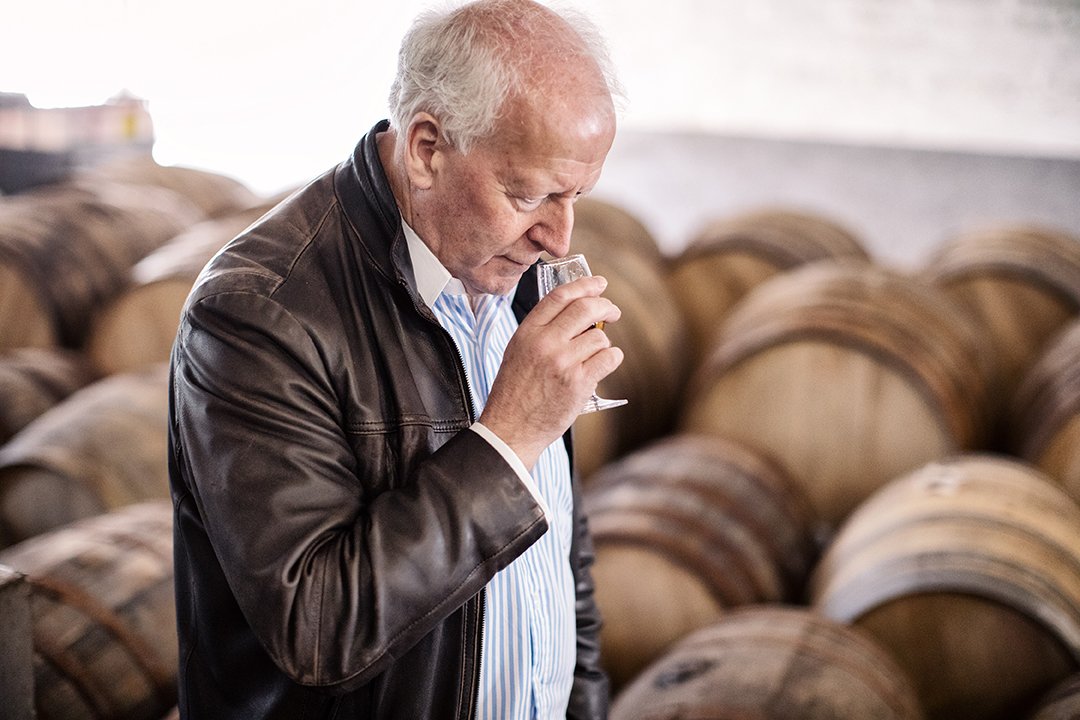 Having dedicated 50 years of his life to a career in the Scotch whisky industry, who better to look to when sampling whisky than Master Distiller, Billy Walker?
With intimate knowledge of the 50,000 casks held on-site at our distillery, Billy selects only the very best to be included in each release. Once the final selection has been made, a pilot sample is created; a precise replica of the intended vatting, which can consist of spirit from more than 100 different casks. As an independent distillery, "we are able to pursue absolute perfection over absolute consistency" (in the words of Billy himself) which means that even in our core range bottlings, each recipe can vary. There is only one way to determine when the perfect marriage of casks has been achieved and that is through the conduit of sight, smell and taste.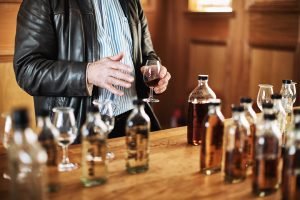 A man who lives, breathes (and tastes) whisky for a living outlines his four key steps in seeking spectacular flavour experiences, with the perfect balance between distillery character and cask influence in each expression.
1. Swirl
First, hold the glass to the light and discern the colour of the liquid. A whisky's colour is a direct consequence of it's maturation journey (providing it is presented at natural colour), with PX and Oloroso casks imparting a deep mahogany hue whilst Ex-Bourbon casks result in a lighter, golden spirit. Our releases are always bottled without chill filtration and at natural colour for maximum flavour, meaning that our liquid is GlenAllachie in its purest form.
2. Sniff 
Nose the whisky once, twice, several times. Each aroma that you pick up is indicative of the the way in which the spirit was distilled and the barrel that the spirit was matured in. Our 15-year-old, a Speyside single malt matured predominantly in sherry casks, offers characteristics of heather honey and butterscotch alongside notes of dark chocolate and rich mocha.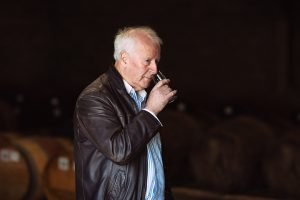 3. Sip
According to Billy, the best time to taste is in the morning as this is when your palate and mind is fresh. Use the front, back and middle of your tongue to taste. What is the mouthfeel? Is it full? What can you taste? As before, you can expect certain flavours depending on spirit and maturation journey however, tasting and nosing can be subjective. Whilst one may taste vanilla, another may taste treacle and so on.
4. Sip (again)
It's important to go back and taste again as the flavours you pick up can depend on the time of day, and of course, what you've recently eaten. What can you taste now?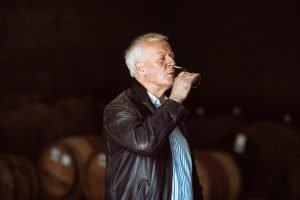 You can read more about Billy's search for the spectacular inside the inaugural issue of Angels' Share Journal, available to purchase now online and at our distillery shop.
Follow The GlenAllachie's journey on socials here, and sign up to our newsletter to be the first to receive the latest news and product releases.
Happy tasting, and Sláinte!