NEW BATCH OF GLENALLACHIE SINGLE CASKS ROLL OUT TO EUROPE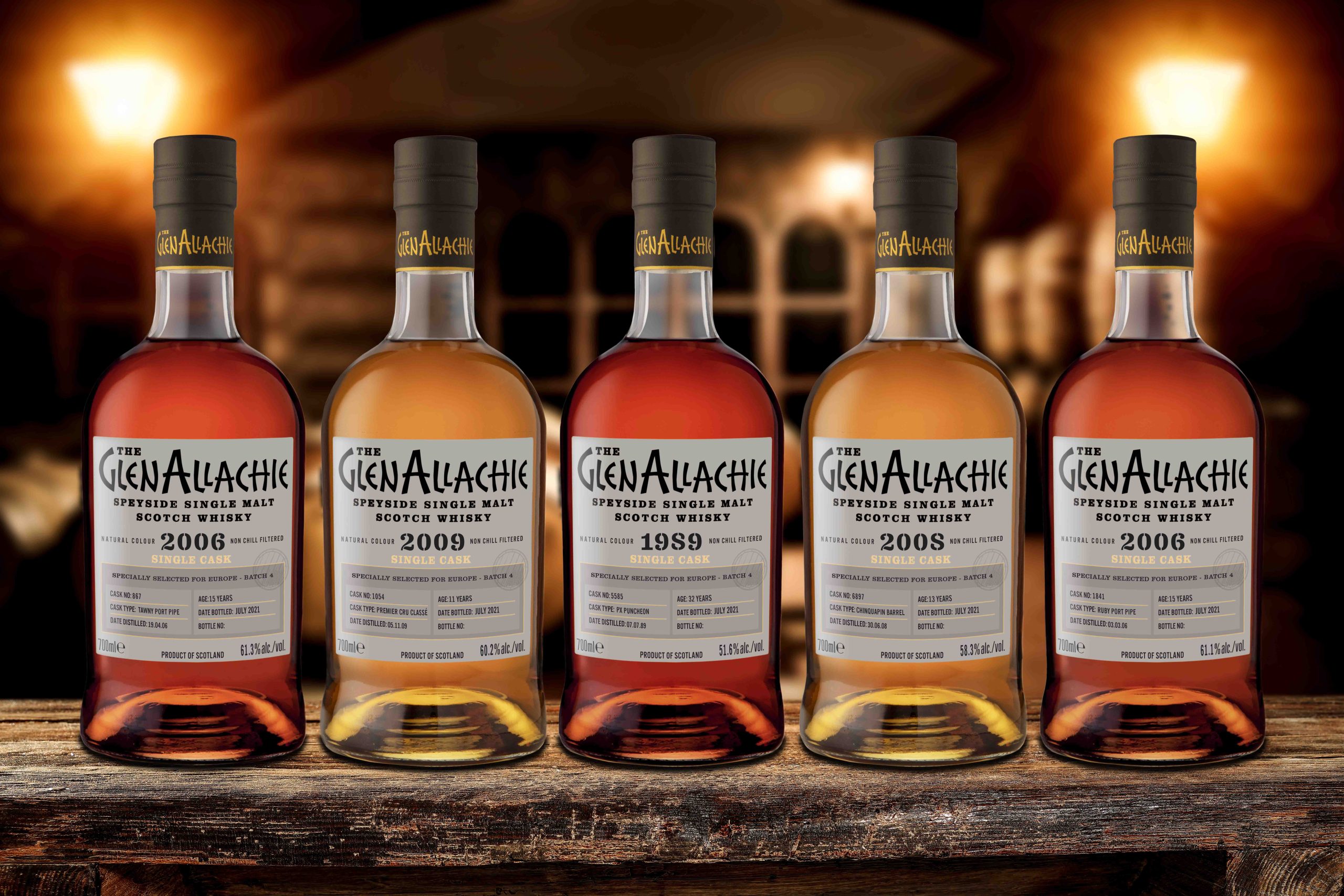 The Scotch whisky distillery, led by iconic Master Distiller Billy Walker, reveals latest single cask bottlings for Europe
The multi-award-winning Speyside distillery behind the World's Best Single Malt (World Whiskies Awards, 2021) today reveals a new tranche of GlenAllachie Single Cask expressions to be produced exclusively for the European market.
The next batch of bottlings consists of five cask strength single malts, all specially selected by hailed Master Distiller Billy Walker from among the 50,000 casks held on-site at the distillery's warehouses in Aberlour.
The single cask bottlings include:
An antique 32-year-old Pedro Ximénez sherry puncheon (51.6% ABV) which delivers sophisticated notes of fruit cake, stem ginger, dried mango and warming mocha.
An 11-year-old barrique (60.2% ABV) which previously held Premier Cru Classé, a first growth Bordeaux red wine bursting with red fruits and vanilla.
A 15-year-old Tawny Port pipe (61.3% ABV) that adds full-bodied, fruity tones to the classic GlenAllachie heather honey character.
A Chinquapin virgin oak barrel (58.3% ABV) sourced from Missouri and air-dried for nearly four years, this 13-year-old single malt reveals stone fruits, sandalwood and Scottish shortbread.
A vibrant 15-year-old Ruby Port pipe (61.1% ABV) which bestowed a depth of silky expresso, damson jam and dark chocolate.
All the bottles are hand-numbered, and offered at cask strength, natural colour and are non chill filtered.
Each single cask whisky showcases Walker's renowned expertise in wood management, steering the unique interaction of wood, spirit and subsequent flavour development, which has been gained during his almost 50-year-long career in the whisky industry.
Commenting on the single cask releases, Walker said:
"We've created these special Single Casks exclusively for our valued European partners and consumers. Showcasing the unique interaction between the GlenAllachie spirit and different types of wood, each has its own incredibly complex and distinctive flavour profile.
"Everything from the depth and refinement of the vintage 1989 Pedro Ximénez puncheon, with its glazed fig and mocha elegance, to the rare 2009 Premier Cru Classé barrique, which imparted lighter notes of honeysuckle, stem ginger and grape skins. The power of wood never ceases to fascinate!"
This passion for exploring innovative cask types was also reflected in the recent GlenAllachie Wine Cask Series; a limited edition range of single malts which underwent secondary maturation in specially selected wood which previously held fine wines from across Europe. The trio of whiskies includes a Grattamacco, Sauternes and Rioja finished expression.
This collection of GlenAllachie Single Casks is available from specialist retailers across Europe.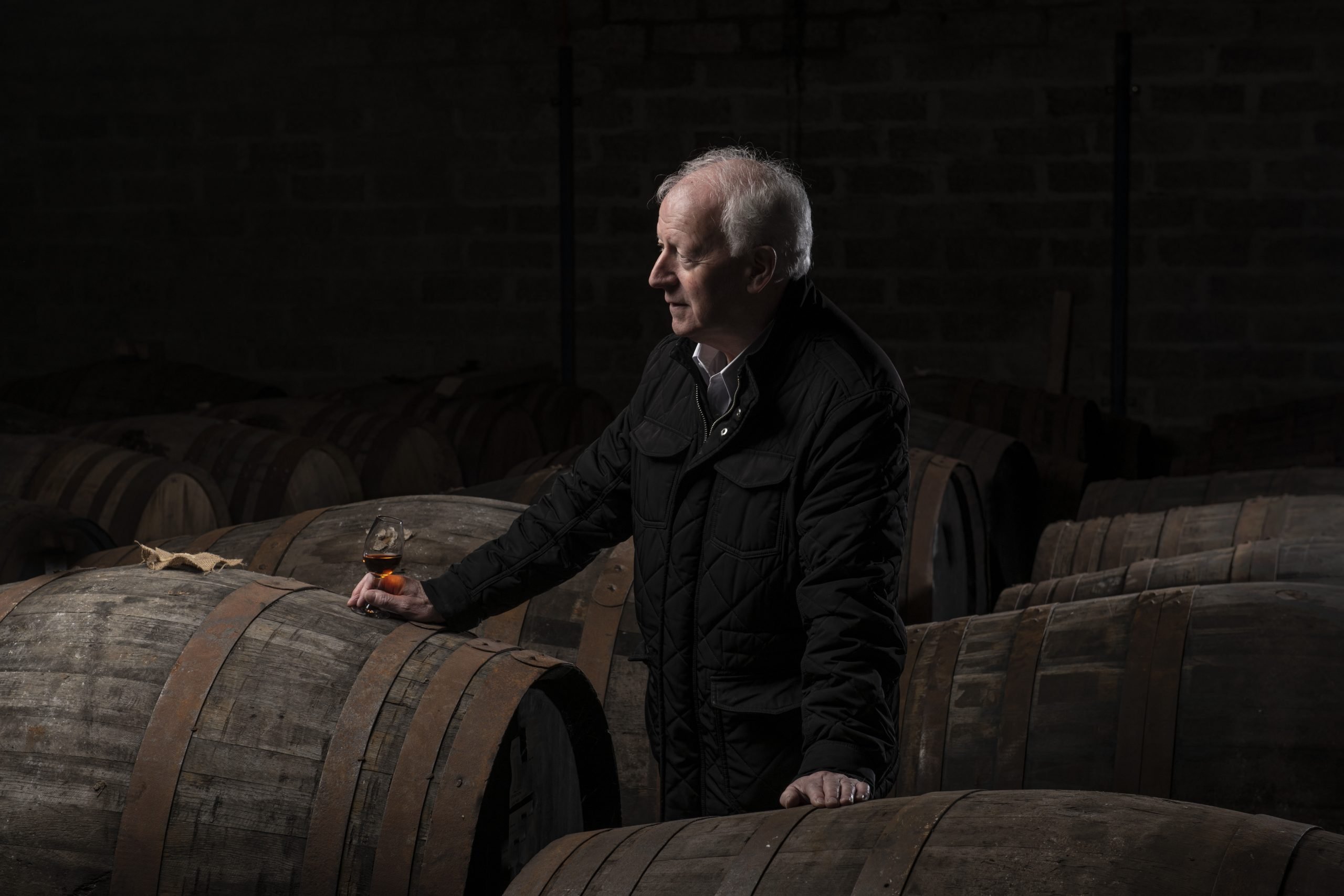 TASTING NOTES
The GlenAllachie 32yo Pedro Ximénez puncheon – Cask #5585 – 51.6% ABV (Cask Strength)
Colour: Rich Walnut.
Nose: Intense notes of heather honey, fruit cake and mocha, followed by pineapple and cinnamon.
Taste: Waves of heather honey, pineapple, ginger, dried fruits and figs.
The GlenAllachie 11yo Premier Cru Classé barrique – Cask #1054 – 60.2% ABV (Cask Strength)
Colour: Sunset Blush.
Nose: Heather honey, dark chocolate and orange zest, followed by grape must, red berries and honeysuckle.
Taste: Layers of dark chocolate, honey and citrus fruits, with coatings of ginger, toffee and red berries.
The GlenAllachie 15yo Tawny Port pipe – Cask #867 – 61.3% ABV (Cask Strength)
Colour: Ruby Red.
Nose: Waves of ripe fruit, sweet spice, grape must, plums and dark chocolate.
Taste: Lashings of heather honey, butterscotch and ripe raspberries, with toffee, cinnamon and nutmeg.
The GlenAllachie 13yo Chinquapin virgin oak barrel – Cask #6897 – 58.3% ABV (Cask Strength)
Colour: Deep Bronze.
Nose: Apricots and figs with notes of heather honey, toasted biscuit, plantains and sandalwood.
Taste: Layers of peach, heather honey and spices, followed by orange peel, butterscotch and cinnamon.
The GlenAllachie 15yo Ruby Port pipe – Cask #1841 – 61.1% ABV (Cask Strength)
Colour: Ruby Blush.
Nose: Waves of heather honey, rosehip and dark chocolate, followed by treacle, plums and soft spice.
Taste: Lashings of butterscotch, damson and strawberries, followed by layers of dark chocolate, mocha and rosehips.
Previous
3rd November 2021