Good News For The GlenAllachie to Keep Spirits High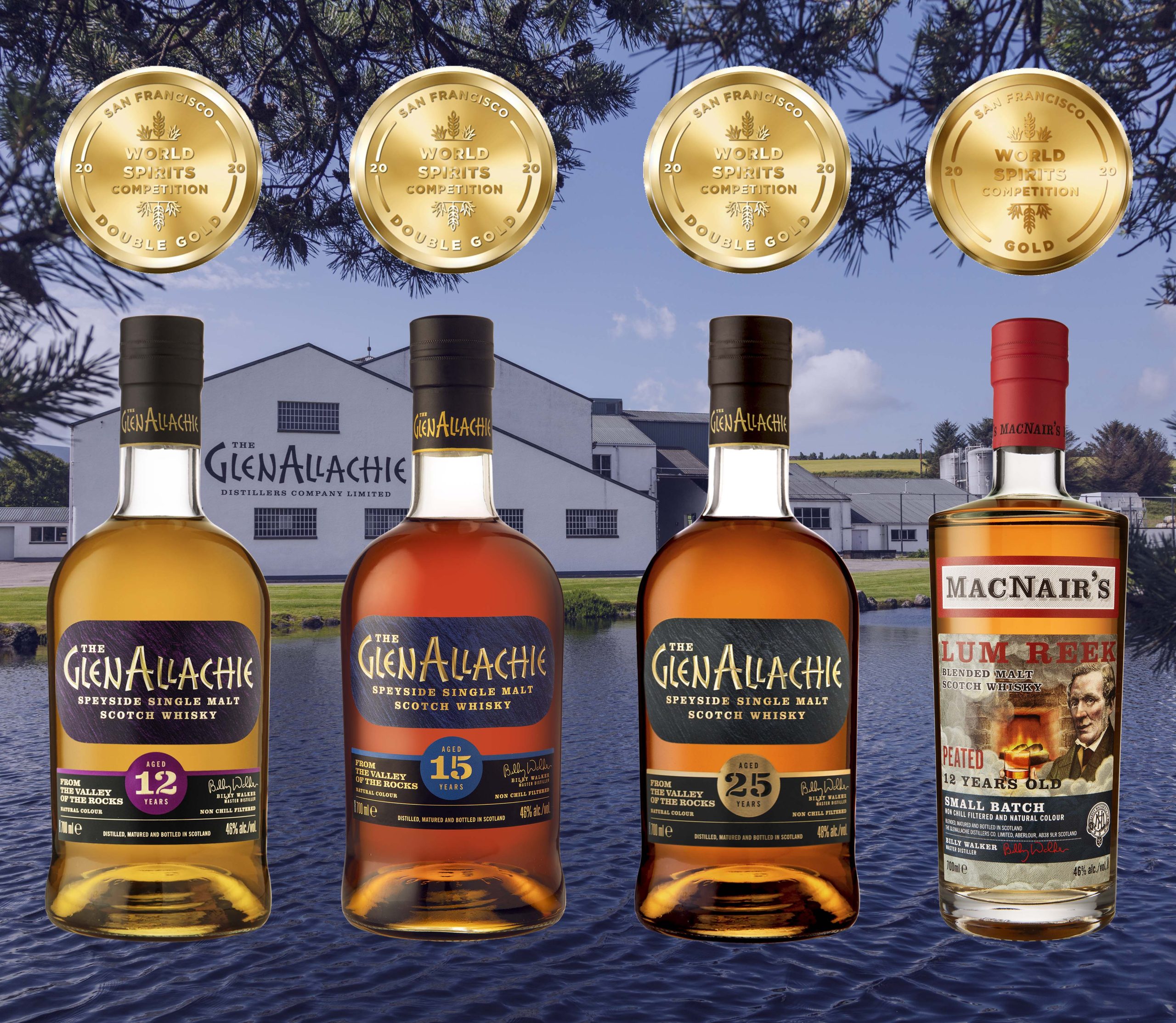 With good news in short supply, spirits have been lifted here at The GlenAllachie as we received news of a haul of award wins for our whiskies and our Master Distiller, Billy Walker, who celebrated his 75th birthday at the end of March.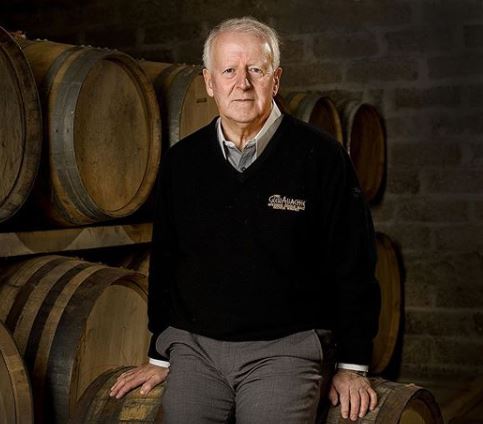 Icons of Whisky Awards
On Thursday 26th March, the Whisky Magazine Awards were announced on social media following the cancellation of this year's event. We were delighted to be informed that Billy had won the prestigious Icons of Whisky Master Distiller/Blender of the Year Award.
---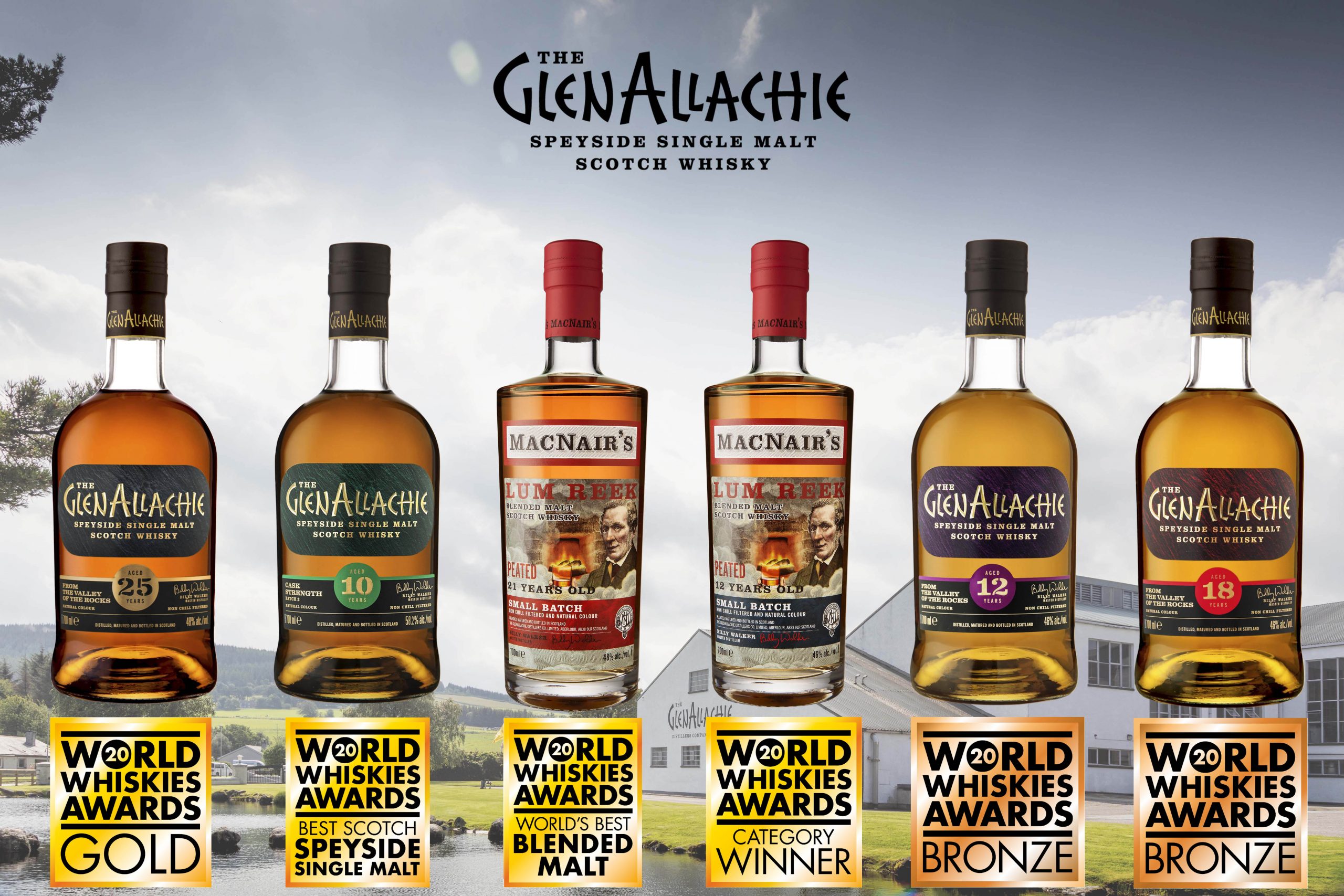 World Whiskies Awards
We were thrilled to be awarded WORLD's Best Blended Malt for the MacNair's Lum Reek 21 year old at the World Whiskies Awards.
The GlenAllachie 10 year old Cask Strength Batch 3 won the World's Best Scotch Speyside Single Malt, and we received medals for other expressions in our GlenAllachie and MacNair's ranges.
---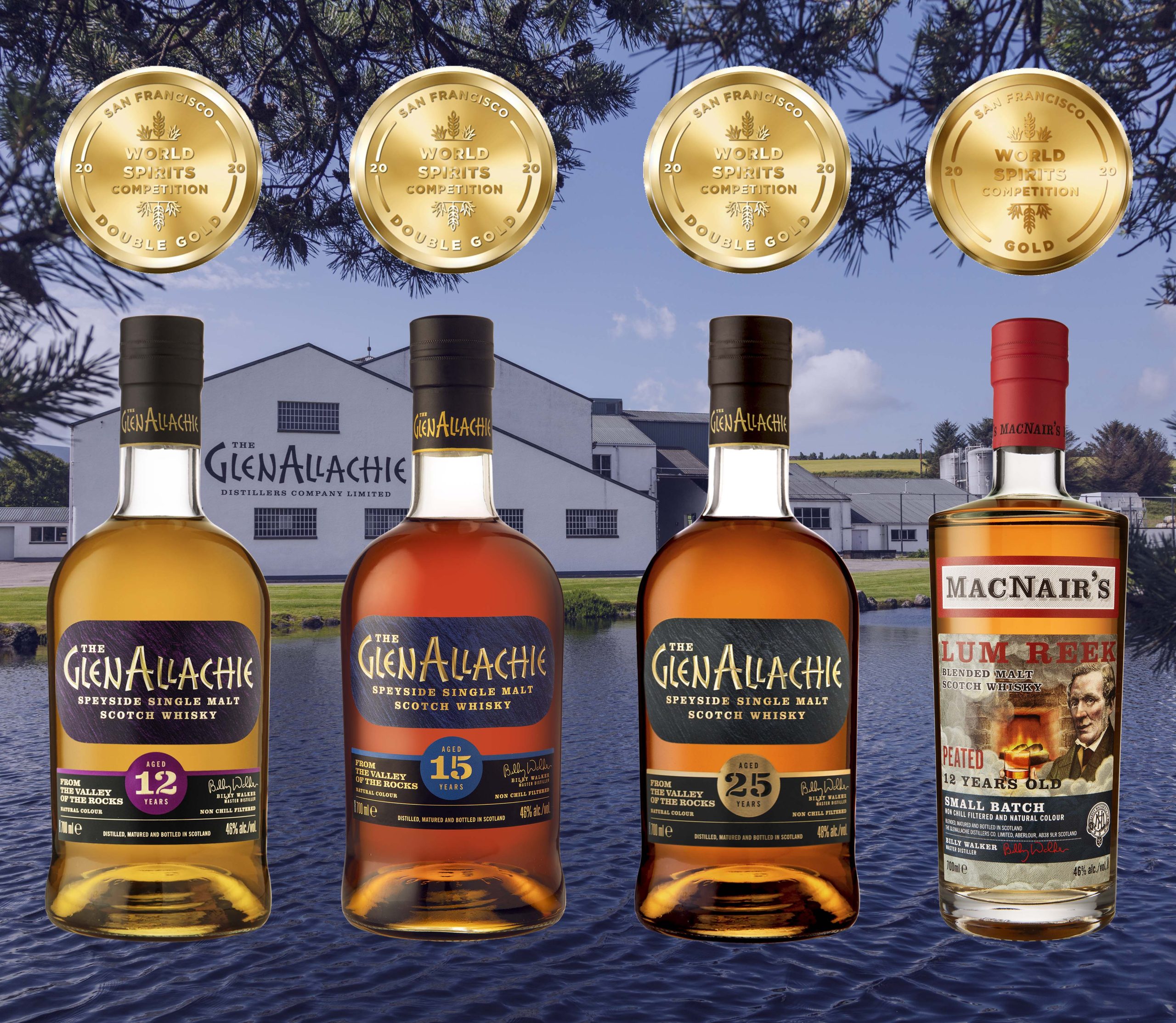 San Francisco World Spirits Competition
Our winning streak continued as we collected a remarkable hat-trick of Double Gold medals at the San Francisco World Spirits Competition. The prestigious medals were awarded to the GlenAllachie 12, 15 and 25 year old single malts, while the MacNair's Lum Reek Blended Malt Scotch 12 year old also won a Gold medal.
To celebrate our award wins, we are inviting you to join us for a weekly Facebook Live Tasting every Thursday evening at 7pm (BST).
---
"With the world facing an extremely challenging time due to the Coronavirus outbreak, it's nice to be able to share a little bit of good news. Like everyone else here in the UK, I'm working from home and getting used to a new way of life, so this news brings a brief respite in these troubling times.
"We're very much a family at The GlenAllachie so, I'd like to take this opportunity to dedicate these awards to the team as a thank you for all their hard work. I'd also like to send my best to the extended family of The GlenAllachie fans and the wider whisky community around the world – stay safe and stay strong everyone."
 – Billy Walker –
---
Help the GlenAllachie Visitor Centre celebrate their first birthday!
On the 1st May 2020, we will celebrate one year since the opening of The GlenAllachie Visitor Centre. Due to the current Covid19 situation, our first birthday celebrations will not go ahead as planned, but we would love to celebrate online! If you have photos from your visit to The GlenAllachie Distillery that you'd like to share, we'd love to use them as part of a first birthday video. Please email us on info@glenallachie.com or send to us through our social media channels.
---
GlenAllachie Wood Finishes Batch 2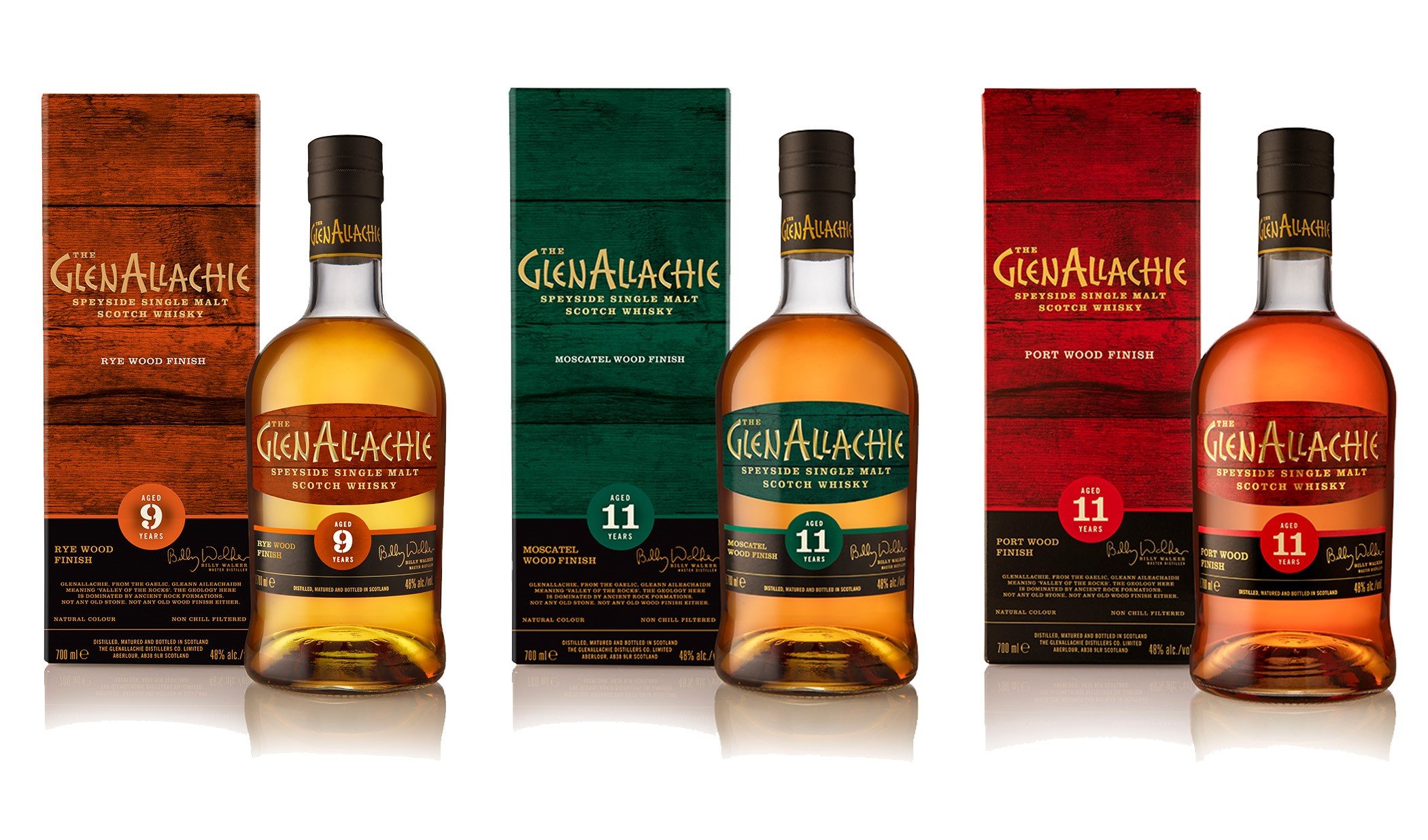 Our Wood Finish Batch 2 expressions were due to be released, however due to the current ongoing situation our usual launch process has been slightly disrupted.
The range comprises the 9 Year Old Rye Wood Finish; the 11 Year Old Moscatel Wood Finish; and the 11 Year Old Port Wood Finish. All expressions are bottled at 48%, natural colour and unchilfiltered for flavour. The trio highlights the wood management expertise of our Master Distiller, Billy Walker.