GlenAllachie Christmas Gift Guide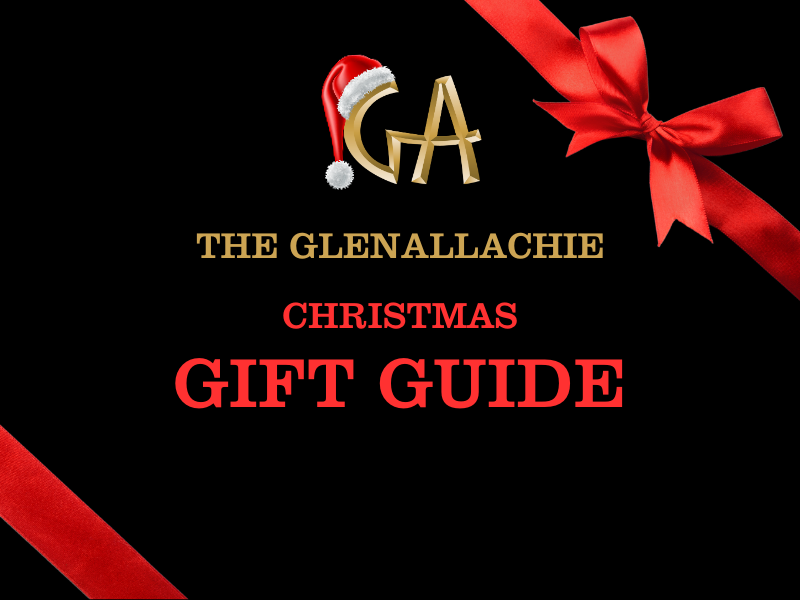 Christmas is all about spending time with your family and friends and showing them just how much they mean to you, but finding the perfect gift for a loved one can be a challenge. That's where we come in. We have created a gift guide that will help you find the ideal present: whether they are new to whisky, a self-confessed connoisseur or looking to experience rum, we have something for everyone who enjoys a tipple.
Don't forget to also treat yourself… we won't judge.
For the whisky novice:
The perfect whisky to broaden a beginner's palate is The GlenAllachie 12-year-old. Enriched with flavours of orange zest, heather honey and damsons, this dram is an easy and enjoyable drinking experience this festive period.
For the Connoisseur:
MacNairs Lum Reek 10-year-old Cask Strength Batch 2 offers the perfect gift for a seasoned whisky drinker who will truly appreciate the attention to detail in developing a whisky. A combination of Speyside and Islay single malts the spirit was matured in  sherry casks, wine barriques and Virgin Oak casks at The GlenAllachie Distillery, before being bottled at its natural strength of 55.8% ABV.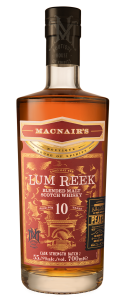 For the sophisticated one:
With a sophisticated cask make-up and complex blend, our White Heather 21-year-old is a special gift for someone who looks for class in their dram. Made with a high malt content, this complex blended Scotch is as rare as our namesake. Offering rich notes of heather honey, butterscotch and orange peel, all in balance with a wonder presence of smoke, this whisky is truly exquisite.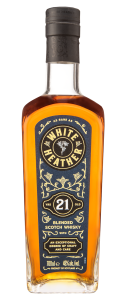 For the peat lover:
Billy Walkers newest creation, Meikle Tòir, is the first range that he has has fully overseen from distillation to maturation since acquiring the GlenAllachie Distillery back in 2017. Unique in nature, this whisky uses mainland peat over typical Islay peat, offering a sweeter smoke style. The range is made up of The Original, The Sherry One, The Chinquapin One and the Turbo 2023 Edition, all aged 5 years.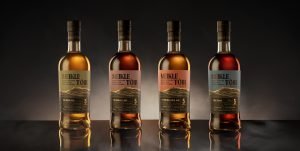 For the one who likes to experiment:
The GlenAllachie 21-year-old Cask Strength Batch 4 was matured in just three hand-picked vintage Pedro Ximénez puncheons, carefully selected from 50,000 casks maturing at the distillery. This ultra-limited release is a representation of Master Distiller Billy Walker's typical sherry-matured, sophisticated style and offers a palate of  chocolate truffles and dark cherries. The result is a single malt oozing opulence.
We have a very limited number of bottles available in our distillery shop.
For the wine enthusiast:
Newly released, the second batch of our Wine Cask Series is the perfect gift for a wine connoisseur looking for a special dram to savour. Each expression of the range underwent secondary maturation in red wine casks, sourced from the most premium wine regions in Europe.
The range consists of an 11-year-old Premier Cru Classé Cask Finish, a 10-year-old Grattamacco Cask Finish, and a 9-year-old Douro Valley Cask Finish.
For the rum lover:
Our MacNair's Boutique House of Spirits Exploration Rum is likely to be a crowd pleaser for rum fans this Christmas. Gift someone with the taste of Panama and Jamaica, that can be enjoyed however they see fit. On the rocks, with a mixer, or in a cocktail serve, these premium rums are bursting with flavour and offers an exquisitely eclectic drinking experience. Explore all of our rums via the website.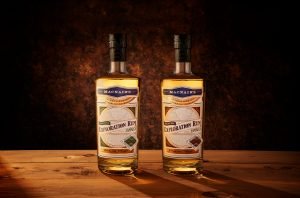 For the one with the sweet tooth:
We all have that one friend or family member who is known their sweet tooth. We have the perfect whisky that is likely to satisfy their cravings, as well as offering a delectable tipple. The GlenAllachie 18-year-old is bursting with flavours of fruit cake, butterscotch and wild Scottish honey. This is a well-aged spirit that makes for the perfect Christmas gift.
For the one who is one of a kind:
Our exclusive single casks are specially picked, meticulously crafted and aged by Master Distiller, Billy Walker. Our recent single casks included an exclusive bottling for Selfridges and The Whisky Shop.
Our Selfridges single cask was matured in a Madeira hogshead, and bottled at a cask strength of  55.8%ABV. It offers flavours of dark chocolate, honeycomb, cinnamon and ginger.
The Whisky Shop single cask, matured in a Pedro Ximénez puncheon, offers a rich chestnut colour and gives a unique drinking experience. Bottled at its natural strength of 61.1% ABV, expect notes of orange zest, dark chocolate, poached orchard fruits and strawberry coulis.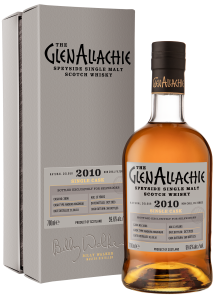 For the whisky traveller:
Finally, we have one more gift that offers the full GlenAllachie experience: a trip to our Speyside home, The GlenAllachie Distillery. Purchase a gift certificate for a tour that they can redeem when they wish!
When paying us a visit, don't forget to drop into our shop and check what distillery exclusives we have available. At the moment we have The GlenAllachie 13-year-old 100% Oloroso Cask Matured,  specially blended and cask-perfected by Master Distiller Billy Walker, this is guaranteed to be their favourite gift at Christmas 👌🥃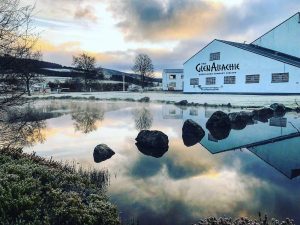 Now that your Christmas shopping has just been made easy, you can sit back, relax and enjoy the festivities. Sláinte!
Previous
28th November 2023