CELEBRATING THE SPIRIT OF SPEYSIDE FESTIVAL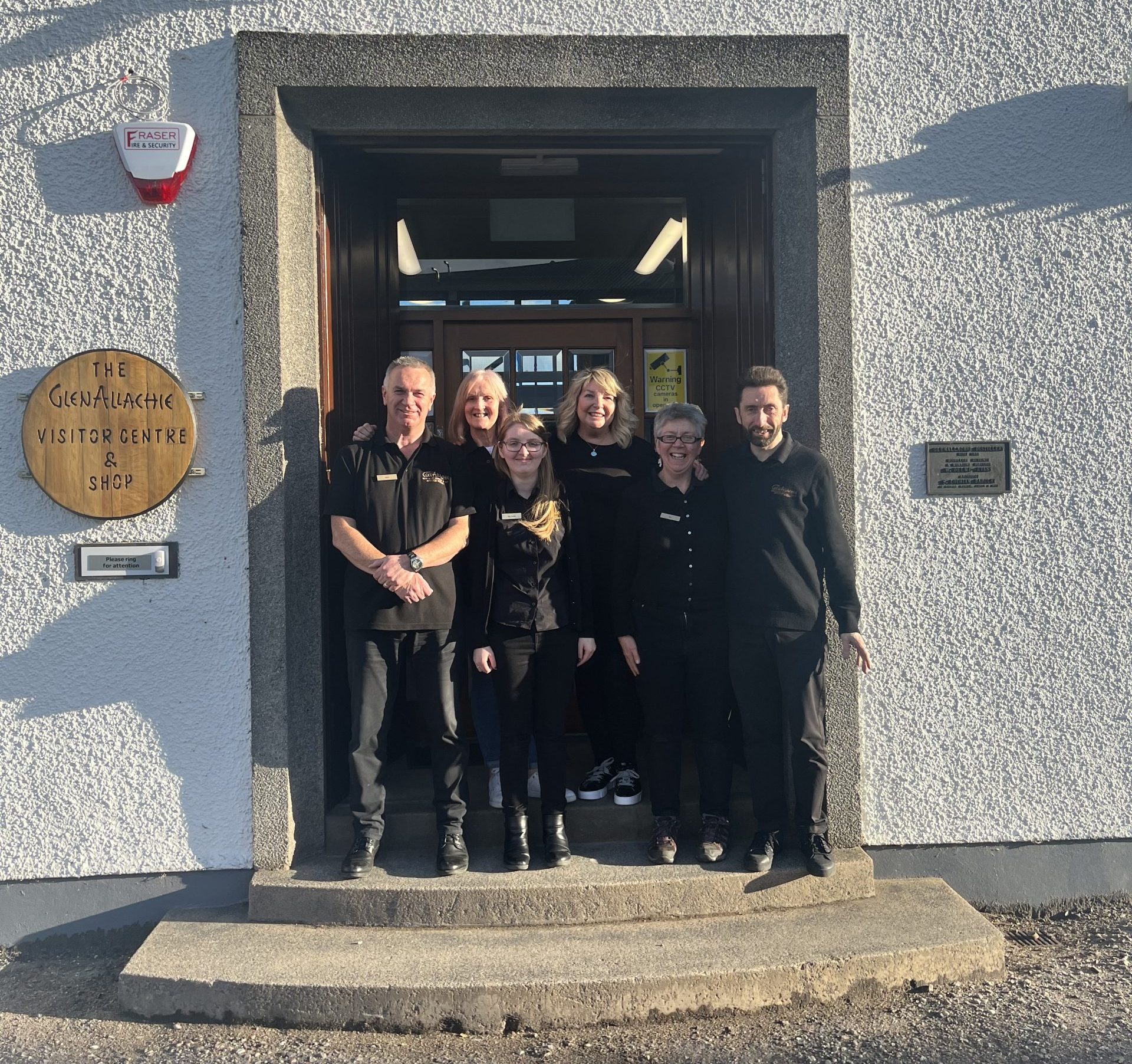 And that's a wrap! The curtain falls on yet another memorable
Spirit of Speyside Whisky Festival…
Now that we've just about recovered from the six-day-long whisky extravaganza that was the Spirit of Speyside, we're looking back at what made this festival one to remember. An annual celebration of Scotland's national drink, the Spirit of Speyside Whisky Festival is one of the world's most anticipated whisky events which takes place in the biggest whisky-producing region that is home to our distillery.
Not only is the festival a highlight of the calendar for many, but it holds a special place in our hearts. Before Billy Walker and his team took ownership of the distillery in 2017, GlenAllachie had never previously been open to the public. In 2019, that all changed when we launched our brand-new Visitor Centre and Shop on the first day of the 20th Spirit of Speyside Festival – a very fitting launch! Since then, we've taken part in the festivities each year with 2023 being our biggest event to date.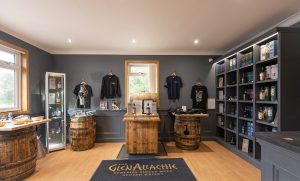 From Wednesday 26th April to Monday 1st May, we welcomed over 650 whisky lovers from not only Scotland, but dozens of countries across the globe including Brazil, Australia and the USA along with several across Europe to our hidden gem. Offering the invaluable chance to share a dram with fans far and wide, the festival is a fantastic opportunity for us to connect with drinkers and truly get to know our audience. We brought back some much-loved events including our Behind-the-Scenes Tour, offering an insight into the areas that are ordinarily out-of-bounds, and our Wonders of Wood Warehouse Tasting, which was held in our traditional dunnage warehouse where Billy's favourite casks are left to slumber. With the goal to make this year our best yet, we also hosted some new experiences.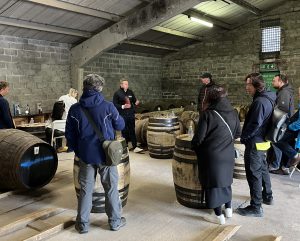 New to the line-up in 2023, we introduced a Single Cask Experience aimed to please those interested in the unique interaction between oak and spirit. This event offered drinkers a chance to taste exclusive whiskies, no longer on the shelves, that were released for specific markets across the world in the comfort of Master Blender Billy Walker's lab – where the final sampling and cask selections are made. Not only that, but we held a Getting Geeky about GlenAllachie tour that delved deep into the intricate details of our production and processes and certainly appealed to our audience of whisky connoisseurs. With a wealth of experience and knowledge, our one-off Getting Geeky tour was hosted by our Operations Director, Richard Beattie who knows our distillery inside out – no questions were off-limits.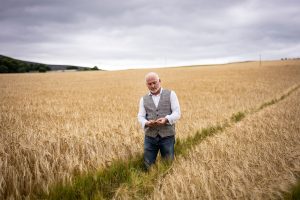 Our most premium offering was a tasting with our Master Blender himself: Billy Walker. The Master at Work was an unforgettable experience for any whisky aficionado. The exclusive whisky line-up was wholly comprised of unreleased spirit, drawn from cask samples hand-selected by Billy prior to the tasting. Not only were guests privy to some exciting upcoming releases, they were among the first to have tried these extraordinary whiskies. Hosted in Billy's on-site lab, the small, intimate group encouraged open discussion which presented opportunities to learn first-hand from the industry legend himself.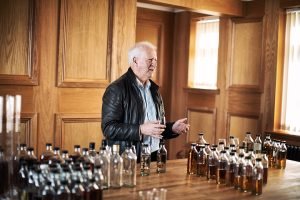 We hosted a total of 23 dedicated events, which sold out within hours on the Spirit of Speyside Festival website; a big thank you for that! Listening to feedback from previous years, we wanted to make sure anyone who missed out on tickets could still enjoy a tour at our distillery so additionally, we continued to host our GlenAllachie Experience throughout the week. We even had a few lucky visitors turn up for a tour, not knowing they'd booked during the calendar of truly spectacular events across the region – certainly not a bad surprise!
In celebration of the festival, each year we select a single cask to be bottled that is exclusively available to purchase from our distillery shop. This year, an exquisite 17-year-old Ruby Port Pipe (2005, #11908) was selected to be released which stood to be a firm favourite amongst those who had the opportunity to taste it – think delicate fruity aromas paired with a palate bursting with toffee-drenched apples and hints of nuttiness.
It was an honour to welcome each and every one of you who came to visit us, be it at our distillery or at our tasting events across Speyside during the festival, both faces old and new. The support of the whisky community has been invaluable, and we are so thankful for the whisky lovers across the globe who continue to enjoy a GlenAllachie dram. This year's festival has been an absolute pleasure, and we owe its success to our fantastic team and to all of you wonderful visitors. For those who were lucky enough to get a peek into what we've got in store, you'll know to keep an eye on us. Here's to 2024, lets make it even bigger and better!